Once Upon a Time season 5 episode 4 live online: Dark Emma unleashes new weapon as King Arthur attacks Snow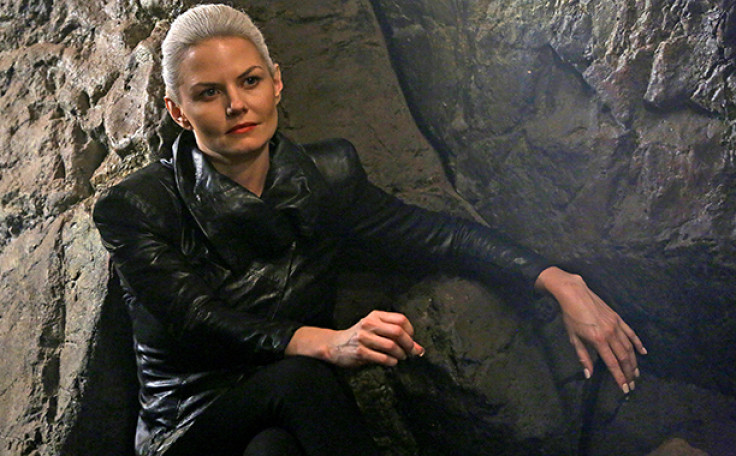 Mary Margaret aka Snow White will have to take things in her own hand, as Lancelot has warned her of King Arthur's true intentions in the upcoming episode of Once Upon a Time season 5. Episode 4 is titled, The Broken Kingdom, where Dark Emma will unleash a secret weapon in her plan to find "the brave soul", as she needs to draw the Excalibur from the stone.
The official synopsis of the episode reads as follows:
After receiving a cryptic warning from Lancelot about Arthur's intentions, Mary Margaret realizes Arthur may be the heroes' biggest threat, but when she is unable to convince David of the danger, she takes matters into her own hands. Meanwhile, Hook's unwavering love for Emma provides a glimmer of hope in her struggle against the unrelenting voice of Rumplestiltskin. In a Camelot flashback, Guinevere senses that Arthur is losing his way, consumed by his obsession with making Excalibur whole, so she sets out with Lancelot on her own quest into the heart of darkness. In Storybrooke, Dark Emma unleashes a secret weapon in the next phase of her plan to find the brave soul she needs to draw Excalibur from the stone, on Once Upon a Time.
Click here to watch it via live stream online on ABC, or click here to watch it online on ABC's official website.
King Arthur's real intentions will be revealed in the episode as a new promo shows Arthur telling David, "For years I have hunted the missing piece, something known as the Dagger of the Dark One."
Then, David tells Snow, "Arthur has a way to use that to help Emma." However, she is of the view that Arthur cannot be trusted. And then, Snow can be seen teaming up with Lancelot to hide the dagger from Arthur, as the promo ends with him pointing his sword at Snow, and saying: "You are going to hand over that Dagger."
Meanwhile, Dark Emma begins the second phase of her plan, by unleashes a secret weapon to find the brave soul, who will draw the Excalibur from the stone.
OUAT season 5 episode 4 airs this Sunday, 18 October at 8pm EST on ABC Network.
© Copyright IBTimes 2023. All rights reserved.