King Juan Carlos Abdicates: Princess Cristina's Corruption Investigation and Drunk Bear Shooting
Spain's king Juan Carlos is abdicating after almost 40 years on the throne and will be succeeded by his son Prince Felipe, the country's prime minister Mariano Rajoy announced.
"His majesty, King Juan Carlos, has just communicated to me his will to give up the throne," said Rajoy. "I'm convinced this is the best moment for change."
The king, whose health is failing at the age of 76, has had a number of hip operations in recent years and is reportedly stepping down for personal reasons.
Once widely regarded as one of the world's most popular monarchs, he assisted Spain's transition to democracy in the 1970s after the Francisco Franco dictatorship, yet has lost public support over recent years due to corruption scandals.
Corruption case
Princess Cristina, the daughter of Juan Carlos, and her husband Inaki Urdangarin, who were given the title of Dukes of Palma by the king after she married the Olympic-medal winning handball player in 1997, are involved in an on-going investigation into a multi-million euro fraud and money-laundering case.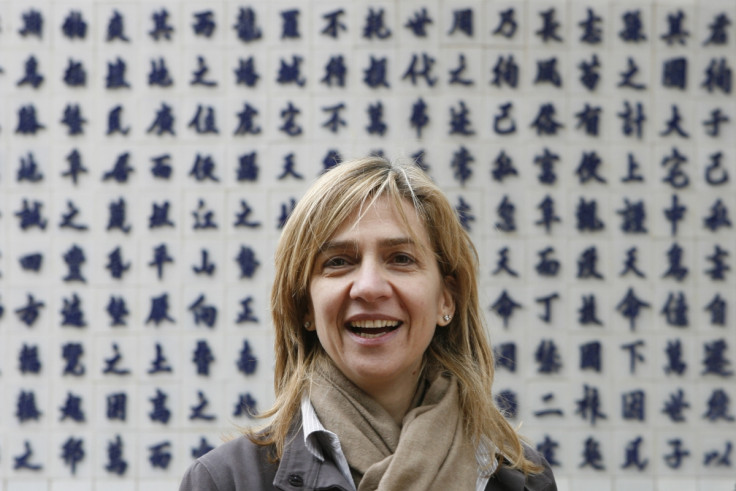 Princess Cristina was named as an official suspect for suspected tax evasion and money laundering
Reuters
In February, Cristina de Borbón y Grecia, known as Infanta Cristina, was questioned in court in connection to a scandal involving her husband's business dealings.
Urdangarin is alleged to have defrauded regional governments of million of euros of public money, although both denied any wrongdoing and were not charged.
The allegations began in 2010, related to a supposedly not-for profit organisation called Noos of which Urdangarin was president. The foundation staged sporting events for the regional governments of the Balearic Islands and Valencia, which Urdangarin is accused of organising at hugely inflated prices.
With his former business partner, he is alleged to have received a total of 5.6m euros (£4.6m) in public money. Princess Cristina is suspected of spending some of that money on personal expenses.
Reputation of the monarchy
The case was the first time in history that a member of Spain's royal family has appeared in court as the subject of a criminal investigation. Many believe the long-running, widely-publicised scandal caused significant damage to the credibility and reputation of the Spanish royal family.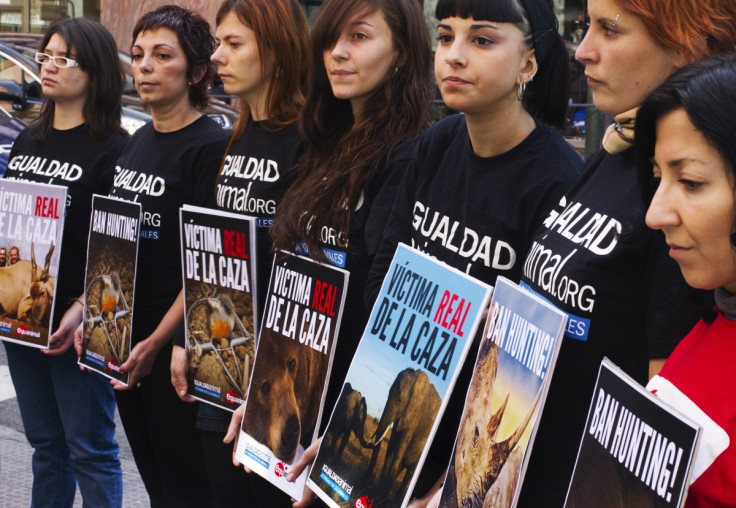 Animal rights activists protested outside the Madrid hospital where Juan Carlos was admitted
Reuters
Spain's royal household admitted the case had tarnished the monarchy's popularity, but the downfall in popularity was also furthered by a number of other royal scandals.
In 2012, Juan Carlos came under fire for taking an expensive elephant-hunting trip in the midst of Spain's financial crisis. While ordinary Spaniards coped with recession, unemployment and austerity, the king was pictured in front of a dead elephant in Botswana.
The monarch had suffered a fall on the trip, which led the Spanish media to cover his trip extensively, causing a flurry of criticisms from animal welfare activists and those who wanted to know how much the trip had cost.
Drunk bear shooting incident
In another scandal in 2006, Juan Carlos was accused of shooting a domestic bear that had been fed honey-laced vodka during a hunting trip in Russia, the Telegraph reported.
The king had been on a shooting trip in the Vologda region in north-west Russia in August when he slaughtered the domesticated creature, which had been transported to the spot from a holiday camp where it had been kept to entertain children.
According to the daily Kommersant newspaper, a local hunting control official called Sergei Starostin, wrote to the region's governor complaining about the slaughter of the "kind-hearted and fun bear named Mitrofan".
© Copyright IBTimes 2023. All rights reserved.