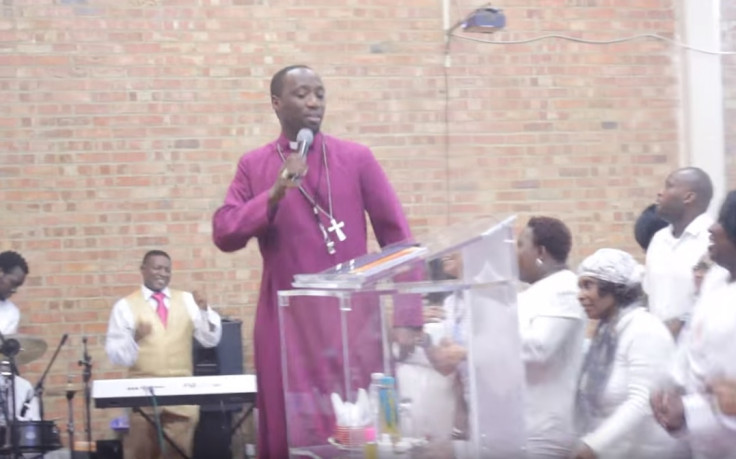 The Camberwell branch of the Kingdom Church has been fined £7,740.50 after residents complained of booming late-night services every Saturday. The Church conducts services at 3am because that is the best time for "deliverance of the devil and evil".
The congregation is known to sing and dance during sermons, which apparently see believers set free of "marriage failure, financial failure and demonic attacks including witchcraft." But the combination of loud preaching and music was too much for neighbours to bear and Camberwell Magistrates Court issued the church with the fine in February for breaching the Environmental Protection Act 1980.
Speaking to IBTimes UK, a female worker said the sermons were no longer loud as they had "turned it down". Asked why they had to take place at a seemingly unsocial 3am, the woman said it was because it was the best time to stop "everything from the enemies. It is the best time for deliverance of the devil and evil," she added, before saying "God" chose that time.
"Welcome to The Kingdom Church where the captives are set free and our church members are wealthy, healthy and wise" - Kingdom Church motto

Services are led by charismatic Bishop Climate Irungu (who is also known as Dr Climate Wiseman) who, the church's website claims, has restored sight, brought people back from the dead, eradicated cancerous growths and cured mental illness. He has also cured AIDS and TB, it claims.
He founded the church after a "powerful" experience with God, whom delivered "off the streets of London, England from a life of alcohol and drug addiction, street fights and gang life". His wife, Dr Jennifer Irungu, First Lady of the Kingdom Church, also works at the church and founded The Ladies On Fire Ministry, which educates women about God.