Piccadilly Line strikes: Three 24-hour walkouts to go ahead following breakdown in talks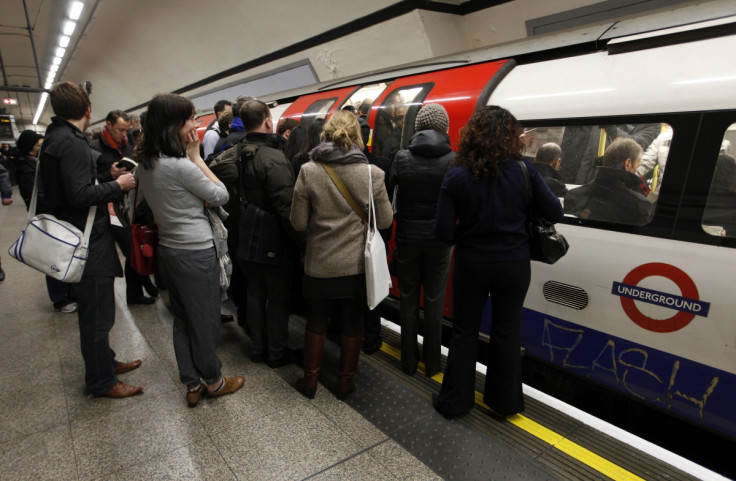 The planned strikes on the Piccadilly Line by Tube drivers in March and April look set to still take place after the RMT union blamed London Underground management for "collapsing and corroding" negotiations.
Drivers on the Piccadilly line are set to stage their first 24-hour walkout on Wednesday 23 March and two more strikes on 19 and 21 April following "comprehensive breakdown in industrial relations" over a range of issues with the "ageing" line.
The RMT union said they had entered discussions with London Underground management to stop the strike on the line – used by an average 600,000 passengers a day including those hoping to travel to Heathrow Airport – but talks broke down as a result of "hostile and confrontational attitude" by management.
RMT General Secretary Mick Cash said: "The hostile and aggressive attitude by tube bosses has collapsed the normal negotiating process and the strike action goes ahead exactly as planned.
"The wholesale abuse of procedures and agreements by management on the Piccadilly Line is rife and amounts to the development of a campaign of bullying, harassment and intimidation that the union will not allow to continue. RMT will not sit back and allow individual members to be picked off by a vindictive and aggressive management who are continuing to drag their heels over addressing fundamental safety issues which leave staff in a vulnerable and exposed position.
Dates of Piccadilly Line strikes:
1. Between 9pm Wednesday 23 March, and 9pm Thursday 24 March.
2. Between 12pm (midday) Tuesday 19 April, and 12pm (midday) Wednesday 20 April.
3. Between 12pm (midday) Thursday 21 April, and 12pm (midday) Friday 22 April.
"RMT will not watch from the side lines while our members are boxed into a position where they are left to take the rap for repeated management failures that the union has been raising for years now.
"The combined weight of these abuses and failures has built up to a comprehensive and fundamental collapse in industrial relations that the company have done nothing to address and which left RMT with no option but to call strike action following the overwhelming vote of by our members. The union remains available for meaningful and genuine talks."
Pat Hansberry, operations director for London Underground, said: "It is disappointing that the RMT is once again threatening unnecessary strike action without seeking to resolve these local issues with us first. We urge the RMT to continue talks with us to resolve their issues rather than threatening to subject Londoners to another pointless strike."
© Copyright IBTimes 2023. All rights reserved.