Kiwi singer Lorde called a bigot by pro-Israel group in full-page Washington Post ad
"Lorde and New Zealand ignore Syria to attack Israel" reads the headline of the controversial ad.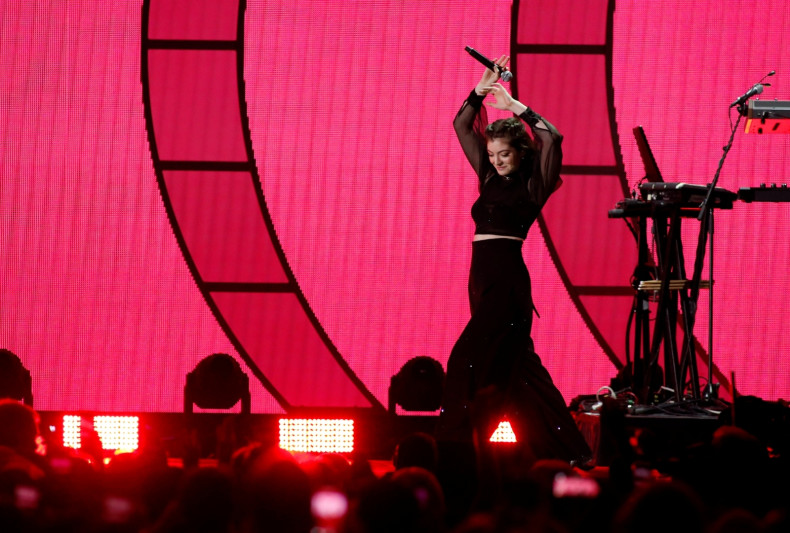 Outspoken rabbi Shmuley Boteachpop has called out New Zealand pop star Lorde for cancelling her concert in Israel's Tel Aviv. The singer was called a "bigot" in a full-page advertisement, which was taken out by the US rabbi, in the Washington Post.
Published on the fifth page of the 31 December issue of the newspaper by Boteach's This World: The Values Network, the ad accuses the Kiwi singer of joining "a global anti-semitic boycott of Israel" while having no problem in performing in Russia.
The ad, which has the headline "Lorde and New Zealand ignore Syria to attack Israel," features a superimposed picture of the singer over an image of men holding babies running through the rubble.
The Grammy-winning singer, who rose to fame with her debut hit number Pure Heroine, cancelled her Tel Aviv concert, which was scheduled to take place in June this year after facing criticism from activists in the Boycott, Divestment, Sanctions movement.
Responding to an open letter by activists Nadia Abu-Shanab and Justine Sachs about the need to isolate Israel because of its government's policies against the Palestinians, the singer wrote on Twitter: "Noted! Been speaking w many people about this and considering all options. Thank u for educating me i am learning all the time too."
Lorde, who goes by the real name Ella Yelich-O'Connor, was targeted by Boteachpop for her tour cancellation and in the advertisement, he blamed New Zealand for encouraging "growing prejudice against the Jewish State" which has now "trickled down to its youth."
"While Lorde claims to be concerned with human rights, she hypocritically chose to proceed with her two concerts in Putin's Russia, despite his support for [Syrian president Bashar al-]Assad's genocidal regime. Let's boycott the boycotters and tell Lorde and her fellow bigots that Jew-hatred has no place in the twenty-first century," the ad reads.
Boteach posted an online video from Times Square and continued his protest by saying "I love New Zealand, it's one of the most beautiful countries in the world ... what is New Zealand doing exporting hatred and bigotry against Israel, the only democracy in the Middle East?"
Meanwhile, the ad has created a Twitter storm and many have come forward to support the young singer.
"Completely over-the-top full page ad in @washingtonpostridiculously calling @lorde & #NewZealand bigots. NZ cuz it joined 127 other nations protesting #Trump's #Jerusalemdecision. #Lorde cuz she supports #Palestinian rights. That's not anti-Jewish. It's pro-justice & pro-Peace," wrote James J. Zogby.