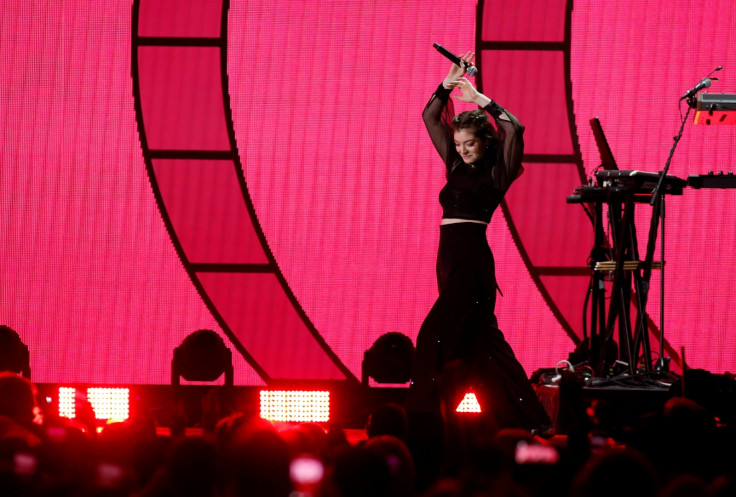 The pop star Lorde has responded to pressure to cancel a show due to take place in Tel Aviv next year.
The 21-year-old Kiwi, who shot to fame with her debut album Pure Heroine, had been getting numerous messages on social media urging her not to play in Tel Aviv on 5 June 2018 as part of her tour of the album Melodrama.
She said on Twitter that her decision not to play had been informed by a letter she had received from two fans, Nadia Abu-Shanab and Justine Sachs, about the need to isolate Israel because of its government's policies against the Palestinians of "oppression, ethnic cleansing, human rights violations, occupation and apartheid".
The star, real name Ella Yelich-O'Connor, wrote on Twitter: "Noted! Been speaking w many people about this and considering all options. Thank u for educating me i am learning all the time too."
Her country New Zealand was among 128 United Nations members who opposed the plan by Donald Trump to move the US embassy in Israel to Tel Aviv.
However the decision by Lorde has divided opinion. Some noted that she will have two dates on the tour in Russia, whose government has been criticised for its role in the civil war in Syria, the seizure of Crimea and its poor record on LGBT rights.
One wrote on Twitter: "You cancelled your concert in a country with one of the largest LGBT pride events but will go on to perform in countries (like Russia) where gay (people) are assaulted and murdered".
Other tweets said that Lorde's decision could fuel anti-Semitic sentiment while another said: "This is music, this is art. Boycotting art in Israel will not solve the situation, it will just make it a lot more sad and miserable."
The Palestinian-led Boycott Divestment and Sanctions (BDS) movement has lobbied for artists not to perform in Israel. Brian Eno and Pink Floyd's Roger Waters, writers Arundhati Roy and Eduardo Galeano and film-maker Ken Loach are among those who have refused.
Opposing the sentiment of BDS however was Radiohead, who did not give in to pressure to cancel a gig in July 2017 and said that playing in a country did not mean they were endorsing its government. The British band played its longest set in 10 years to 50,000 people.
Nick Cave also insisted on playing in Israel, ending his Skeleton Tree world tour in November, saying he it was important to "make a stand against those people that are trying to shut down musicians, to bully musicians, to censor musicians and to silence musicians".