It seems Lorde is no longer part of Taylor Swift's prestigious "girl squad" gang.
Much to everyone's surprise, the Royals singer reveals she is not in contact with Swift anymore suggesting the pop princess took offence to her comparing their friendship to an autoimmune disease.
Along with the likes of Selena Gomez, Karlie Kloss, Ellie Goulding and Gigi Hadid, Lorde, 20, was known to be one of Swift's closest female friends in the celebrity circuit and the group were widely referred to as the "girl squad".
It now seems their friendship has turned sour. Lorde said in an interview with Australian TV show Sunrise: "I don't hang out with these people at all."
When the co-host, David Koch, specifically asked about Swift, Lorde confirmed they are not in regular contact, explaining: "You know, you make friends in different places, but I think for the most part I'm not like, calling my idols for advice necessarily. The second you think too hard about it, you'll just go insane."
Cracks in the friendship began to show in June, when Lorde made the controversial comment while explaining how difficult it was to be friends with someone as famous as Swift. Lorde told The Guardian: "It's like having a friend with very specific allergies. There are certain places you can't go together. Certain things you can't do. There are these different sets of considerations within the friendship. It's like having a friend with an autoimmune disease."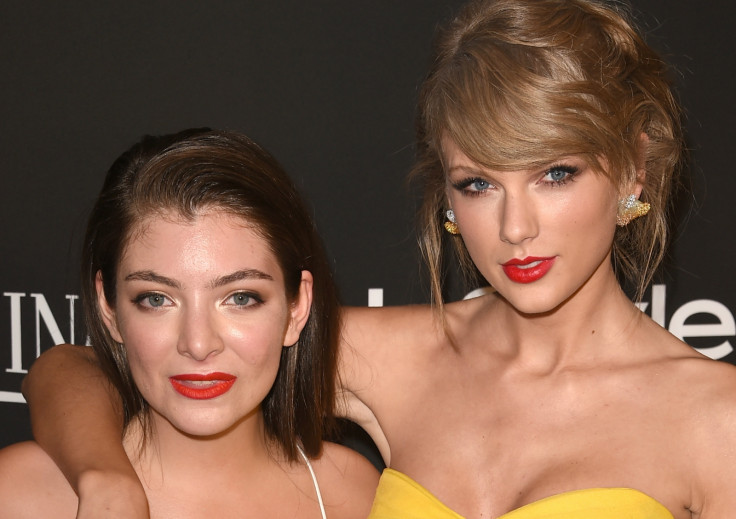 Many branded Lorde's comments offensive, particularly as her friend Gomez battles with lupus, a type of autoimmune illness. Issuing an apology, Lorde later tweeted: "Didn't mention Taylor, but regardless, i f****d up & that was really insensitive. i'm sorry."
Elsewhere in her interview on Sunrise, Lorde revealed what pushed her to take a break from music following the immense success of her debut album Pure Heroine. The Grammy-winning songwriter described the celebrity lifestyle as a "drag", adding: "I really withdrew myself from being a public person and went home."
Lorde has made a successful return to the spotlight with her second album, Melodrama, reaching number one on the US Billboard 200 chart.