In an apartment in the Shuafat refugee camp, Barakat Mohammed Ali, 38, and his cousin, Nazmi, 36, settle down on the sofa with a nargileh pipe. It is early afternoon and the two men would usually be returning from work in Modiin city around now. But the cousins, along with 13 co-workers from the camp, have recently been fired from their positions. "This is the third week that we don't have any work," Barakat said, exhaling tobacco smoke. "They fired all of us."
Located in central Israel, between Jerusalem and Tel Aviv, Modiin is home to around 90,000 Jewish Israelis. Arabs have worked in the city's service industry since it was founded in the mid-1990s and the two cousins had been employed there for more than a decade.
They both said they had been working there full time during an uneventful summer, while they took on extra hours during the Jewish high holidays that run through much of September. However, they said the atmosphere in the city changed in October, amid a wave of violence in Israel and Palestine. "We were facing some harassment from the settlers, after the attacks began," said Barakat. "They started cursing us, shouting 'Death to Arabs' and 'Terrorists!'"
Initially, the violence was centred in Jerusalem and many of the Palestinian attackers came from the eastern part of the city. One of the attackers, 19 year-old Mohammed Ali, was a distant cousin of Nazmi and Barakat.
He was shot and killed after trying to stab an Israeli police officer in the head on 10 October. On each of the two previous days, young men from the camp were also killed by Israeli forces, one during a raid and the other during a demonstration. After the three deaths, the checkpoint that separates the camp from the rest of Jerusalem was closed temporarily, leaving the workers unable to travel to Modiin via their usual route.
When the workers called their coordinator to ask whether they could catch a ride to work, Barakat said the manager was hostile. "He said: 'I should come to you, so that you can stab me?'"
Two days later the checkpoint opened again and the men showed up at Modiin expecting to work. "They told us we don't have a job here and to go back home. I asked, what is the reason? What did we do wrong? He told me, there's no reason. The director doesn't want you here."
For Nazmi, this is the second occasion that he has lost his job during a period of heightened violence. He recalled how he lost his job during the early days of the second intifada. "But with them, I was only working there for two months," he said. "Right now, it's different because I've worked with this company for 14 years and then suddenly they just threw me out."
Modiin municipality said it had not changed its policy on employing Arab workers and that Arabs continued to come from across Israel and Palestine to work there.
"There is no anti-Arab policy," said Eyal Balloul, adding that any problems were between the men and their employer, Zibaei. "They didn't come for several days, although other workers from the same neighbourhood, Shuafat, they came. So after they called them two times, they got new employees instead of them, also from East Jerusalem."
Zibaei could not be reached for comment before publication.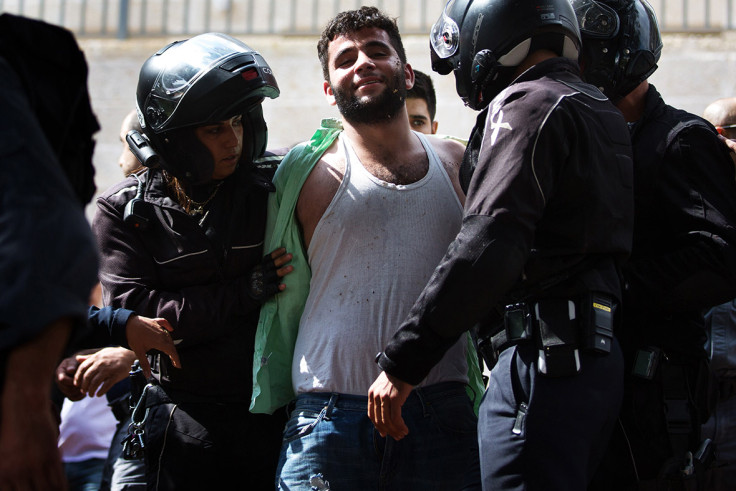 In the southern Israeli city of Beersheba, Tamara Sweity, 21, is on a similar job hunt after she lost her job with the Israeli mobile phone company Pelephone.
Tamara, a part-time law student, had worked at the company for around a year-and-a-half. She was fired on 6 October after posting a picture of Fadi Alon, who she knew personally, on her Facebook page, she said.
"In the letter, they said they wanted to fire me because I posted a photograph on my Facebook page of a person who carried out a terror attack on an Israeli," she said.
Alon was shot dead by Israeli police in Jerusalem on 4 October after allegedly attacking an Israeli teenager with a knife.
"There were comments from other Israelis calling me a terrorist, and people were asking the company to fire me. I replied to some of them, saying that I knew Fadi. That I don't know what happened with this guy but I know he was killed."
The company's deputy director of human resources issued a letter to Pelephone employees after Sweity was fired.
"This is a specific case of a company employee who expressed support and solidarity with terrorist activity on her Facebook page, in an offensive and inappropriate manner which is contrary to the norms and values ​​of society," it said.
In Beersheba, Tamara has found employment opportunities hard to come by. "I was using my salary to fund my studies," she said. "It's hard for me to find a job right now because other companies know my story and they don't want to employ me. I'm worried I won't find a job."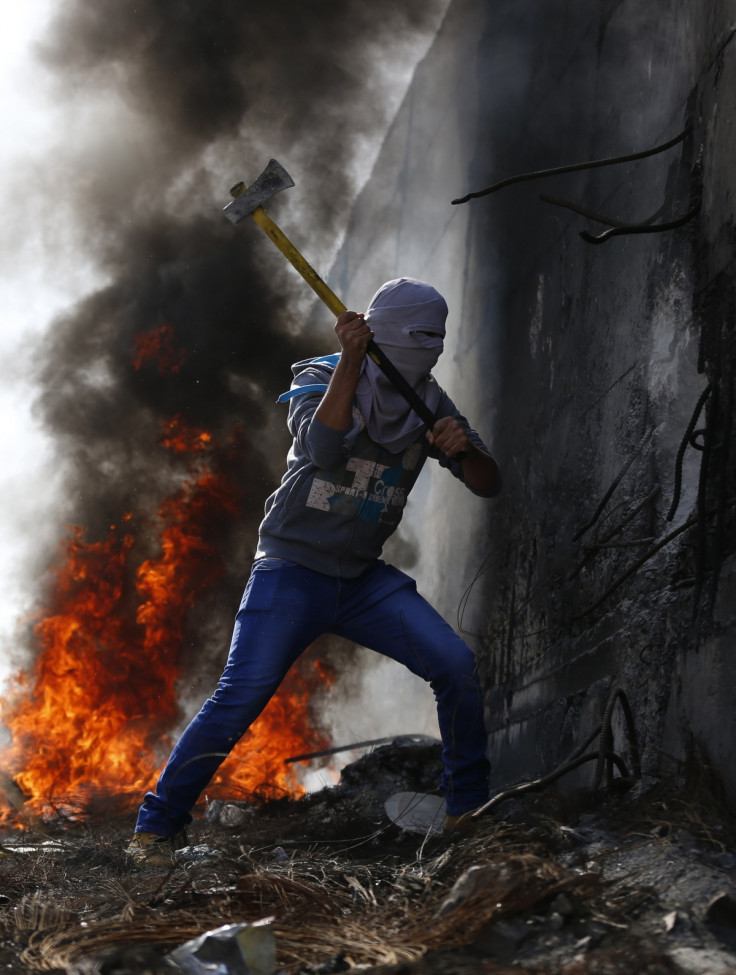 Four Israeli cities, including Tel Aviv, imposed a temporary ban on Arabs working in schools in mid-October, with some excluding Arab staff from institutions during school hours. The move was condemned in the Israeli Knesset and by workers' rights NGOs.
"What kind of message is this meant to convey to young pupils, who are used to seeing Arab workers as part of their usual learning environment and then, during times of tension, they are made to disappear just because they're Arabs? We must not teach children that every Arab is a threat," the directors of Israeli NGO Sikkuy said in a statement after the announcements.
Israeli workers' rights NGO Kav Laoved said that Arabs doing contract work or informal workers were the most vulnerable in the current climate.
"Our estimation at the moment is that the main impact of the incitement against Arabs is on workers from the weakened sections in the labour market, such as contract workers, cleaners in schools and construction workers. These workers do not enjoy accessibility to help and many times are not aware of their rights," said Kav Laoved spokesperson Einat Podjarny.