Knitting for freedom: The fashion brand empowering refugees through employment
Faroese knitwear brand are giving displaced women a chance to find independence through work.
Ever since Gudrun & Gudrun – the Faroese knitwear brand behind Sarah Lund's woollen jumper in the cult Danish TV series, The Killing – stitched its first sweater, an ethos of sustainability was spun into the company's fabric.
Not only did it champion traditional hand-knitting methods with its team of 30 knitters on the Faroe Islands, but it developed two fully-fledged women's empowerment projects at outposts in Jordan and Peru, where they have employed between 25 and 30 local women since 2008 and 2012 respectively. The aim? To provide fair and culturally non-threatening income to women with limited moneymaking options due to the fact that, in both societies, they are expected to be homemakers.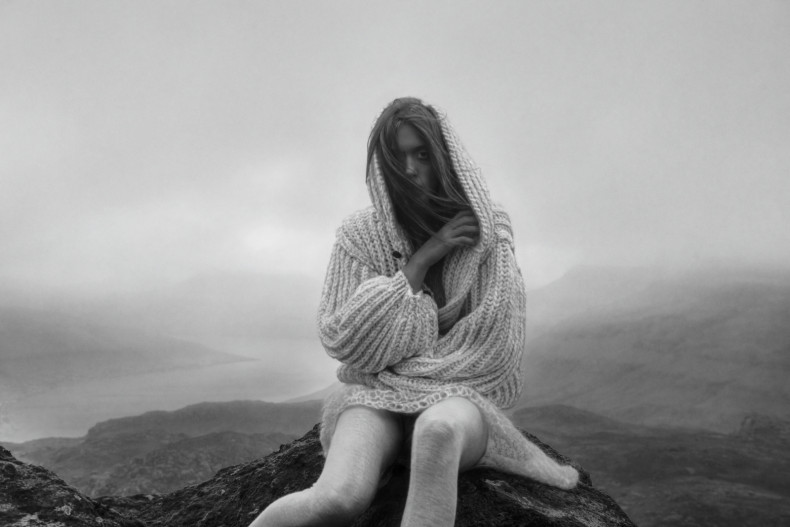 The brand's development work has now taken a step further as they have begun employing female refugees from Syria in their Jordanian outpost and helping them take a step towards regaining their freedom.
Disproportionately affected by the ongoing conflict, both within Syria and beyond, there are currently 655,217 UNHCR-registered Syrian refugees in Jordan, of which 36% are in female-headed households.
Already-stretched resources in Jordan mean that refugees – particularly women, due to entrenched social stigma – have trouble supporting themselves financially, and often must make impossible choices between family necessities: healthcare, food and shelter. Add social isolation and lack of income to the mix, and women become especially vulnerable to exploitation.
Enter Gudrun & Gudrun and their Jordanian project coordinator Hind Hammouqah who explains that while she hasn't actively recruited knitters from refugee camps, Syrian women who have made it into Amman have contacted her after hearing about the opportunity for work. Experiencing the same traditional barriers that limit Jordanian women's ability to work, but with the added complexity of starting from scratch, they are looking for opportunities for independence.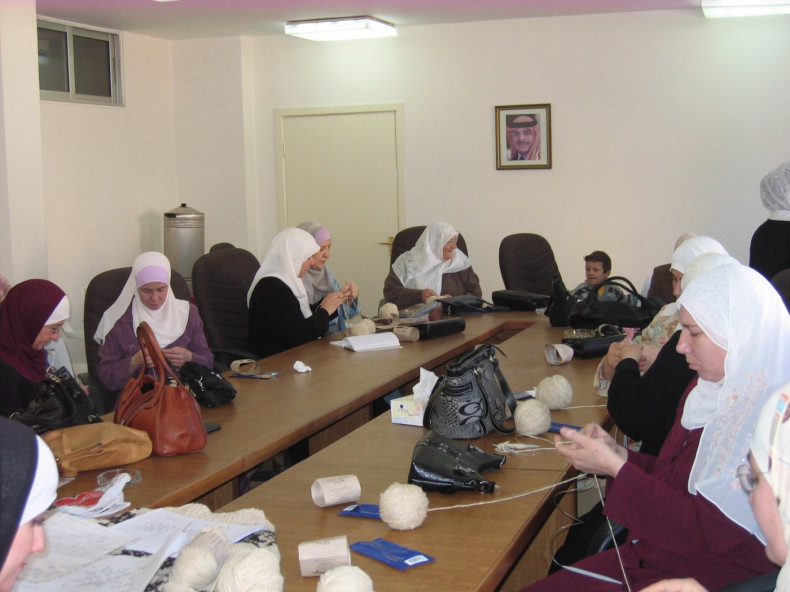 Once signed up, the knitters receive basic tuition, meet at a warehouse to pick up yarn and equipment, and follow knitting patterns at home as they work around their other family commitments.
"These women once had good lives in Syria, but were scared for their children's safety when the war began. They came to Jordan to feel secure," says Hammouqah. "There are NGOs here that can help with food and clothes, but not money."
Knitting for Gudrun & Gudrun offers an opportunity to build a new life, and earning a salary brings with it a dignified place in society, as well as a supportive social circle – something that can't be underestimated for Syrian women forced to leave everything behind. As the brand's co-founder Gudrun Rógvadóttir has observed, the knitters' personal experiences can be conveyed through the textiles they produce.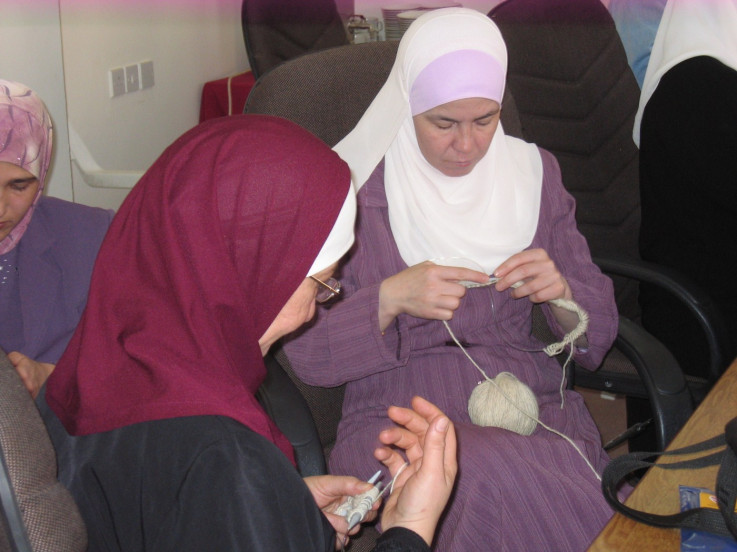 The women quickly pick up new skills
Gudren & Gudren
"It takes days or even weeks to knit a sweater. And during that time, you have good and bad times, and a lot of thoughts," she reveals. "You can see it in the knitting if it was a tense or a relaxed day – if you're stressed, you have a tighter hand."
Can a woman's story be stitched into fabric? "Work itself can be therapeutic, and focusing on a specific thing – knitting – can give you a break from thinking about past, current and future difficulties," Rógvadóttir says. The end product can feel like a physical and remedial record of a chapter in a knitter's life, and all the ups and downs that came with it.
Some refugees arrive in Amman in desperate need of medical attention, which – for those that are eligible for healthcare – is expensive.
"One of our knitters, Liza, was heavily pregnant when she started working with us in 2013," Hammouqah reveals. "Public healthcare didn't cover antenatal care for Syrian refugees. The project helped her to save enough money to have her baby in a hospital, and to continue to start a new life afterwards." For Liza, employment with Gudrun & Gudrun was the lifeline she needed to give her family a degree of stability during a turbulent time.
The UN announced recently that at 65 million worldwide, the number of people displaced by conflict is at the highest level ever recorded. Considering the success of Gudrun & Gudrun's empowering business model, could larger textile producers follow suit?
"For big clothes companies it is very difficult to start working sustainably – they really have to change direction," acknowledges Rógvadóttir. "So they focus on a small contribution, for example making 1% of their production a 'conscious collection'. But we believe that sustainability should not be the icing on the cake, but the cake itself."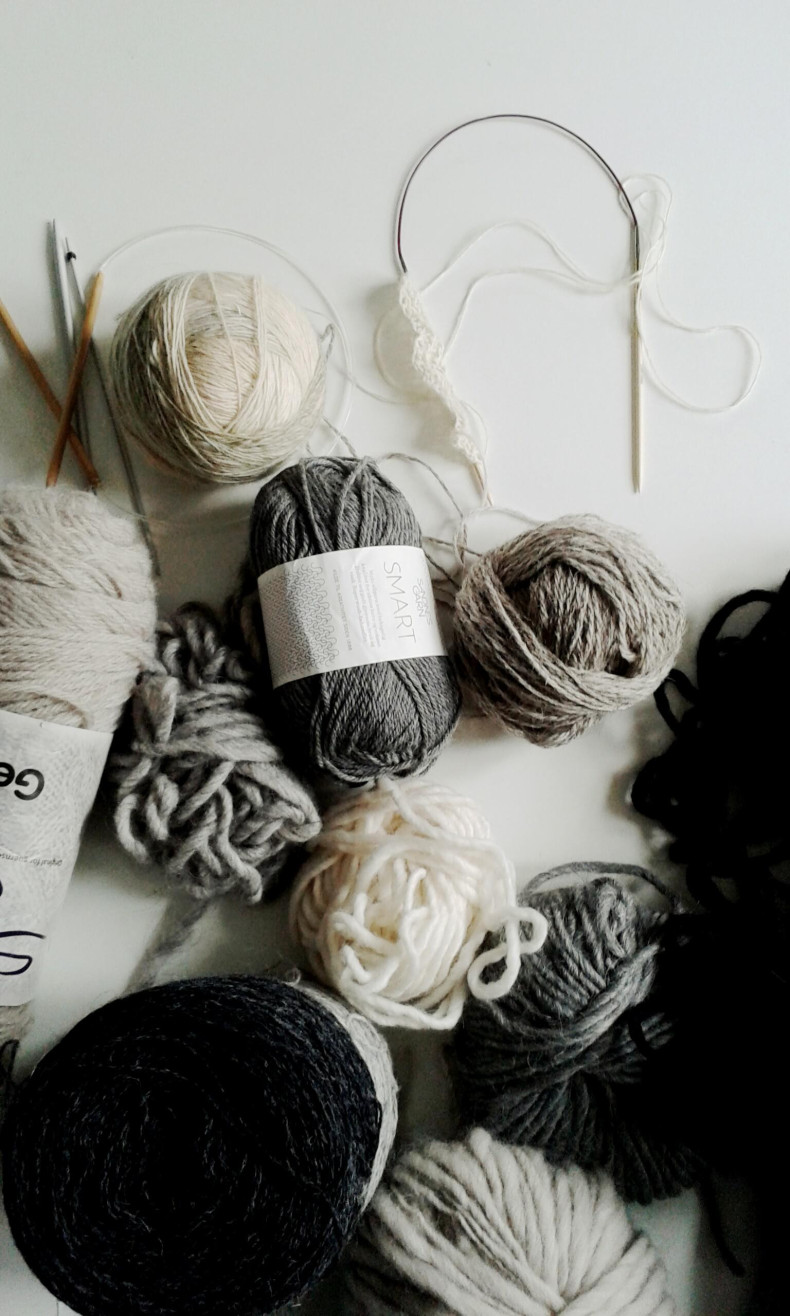 At least for now, the army of knitters on Gudrun & Gudrun's books demonstrate how a traditionally feminine pastime can be transformed into a socially powerful project, allowing a handful of female Syrian refugees a level of stability and freedom that's denied to so many.
"The most important thing is to be able to live a normal, dignified life," says Rógvadóttir. "Refugees, like everybody else, want to support themselves. And if you can help them to do that, it's the best form of development aid."