When we think about the back stories of clothes production, our minds are often filled with guilt at the poor treatment of workers and horrors of mass production, outweighing the positive emotions we get from buying something new. For the small but heavy hitting knitwear brand Gudrun & Gudrun, however, you need not worry.
Co-founders Gudrun Ludvig and Gudrun Rógvadóttir devised the brand out of a wish to revive the wool industry in their home, the Faroe Islands. This smattering of 18 islands across the North Atlantic used to have a thriving yarn industry, so much that "Ull er Føroya gull" ("wool is Faroese gold") was a common expression. However, a price crash in the 1990s saw farmers opt to simply burn the wool, rather than pay for it to been cleaned and spun.
Rógvadóttir left her job in international development in 2007 to set up the brand with her designer friend Ludvig, focusing on sustainably sourced knitwear that lasts. The brand had a breakout moment when hit crime drama The Killing chose the brand's reimagined traditional Faroese fisherman jumper as the key wardrobe item for protagonist Sarah Lund, portrayed by Sophie Grabol. Demand rose exponentially, but this didn't change Gudrun & Gudrun's commitment to slow and careful construction.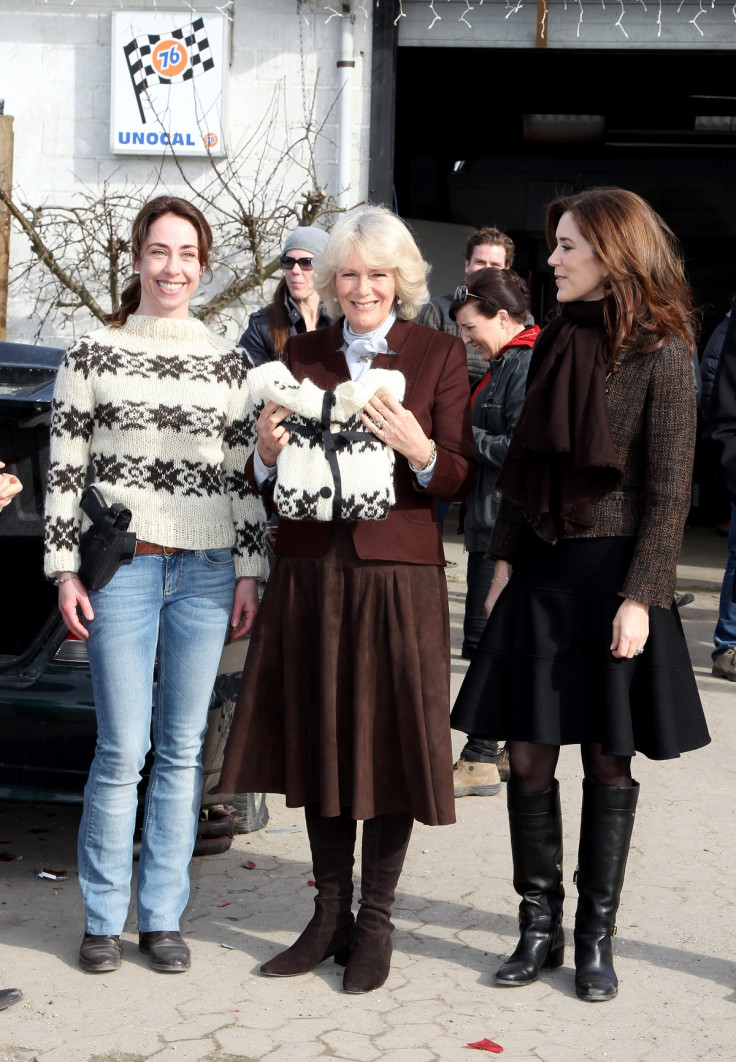 Every piece is knitted by hand in traditional Faroese wool along with a host of carefully sourced yarns from Iceland, the UK and Japan, creating beautifully crafted designs that reflect the brand's heritage and ethos of long-lasting merchandise. As Rógvadóttir told IBTimes UK: "These fibres are more durable, they last forever and using less is extremely important to us. Using less, producing less and when you see the life cycle of a product like this, when it's gone it just disappears and that is great."
One of the most inspiring things about the brand is its workforce. The Faroe Islands is known for its knitwear, and Gudrun & Gudrun have revived the region's female knitting communities with their workforce. They have also taken this idea to Jordan and Peru, using a traditional pastime to create employment and friendship for those who would normally be banned from working. As they declare on their website: "Female empowerment starts with the opportunity to earn your own money."
The founders pride themselves on knowing every knitter's name, and can gauge happiness in the groups by the quality of the knit, which can get tighter or looser depending on the mood of the woman in charge. This level of interaction has given them a kind of celebrity status in the Faroes.
"A lot of people know us," Rógvadóttir adits, "but the interesting thing is about the knitters on the Faroe Islands is that they would starve without knitting for us. We have never had a problem with getting knitters, they call us saying 'I would like to get involved with the team' because they find it interesting to be part of our story."
When it comes to their outreach programmes in Jordan and Peru, there is an increased emphasis on the importance of achieving independence through giving women who would normally be expected to be homemakers a chance to work.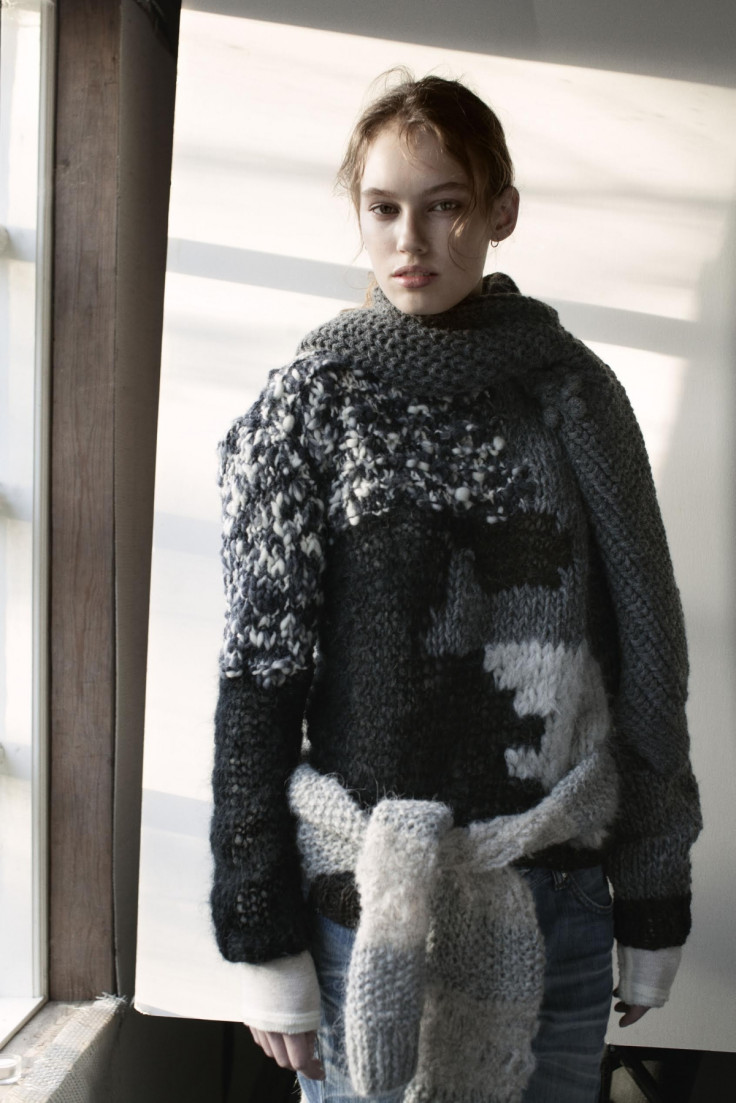 Having worked internationally before launching the brand, Rógvadóttir was used to facing opposition in foreign neighbourhoods, but says she faced none with Gudrun & Gudrun. "Good projects are simple projects and this is a simple project," she said. "It's important that they have support from home, that the women have support from their husbands, because if their husband opposed this project maybe they would come for the first couple of times, but then they would lose the energy and drop out."
She also emphasised the importance of dealing with each knitter as an individual, despite the challenge this can provide for production.
"The workers can scale up and scale down. This is the problem when you work with knitters like these, because they don't come to a factory at 8am in the morning. They say things like 'next month my daughter is going to married so I cannot knit for a month' and its like 'aaaah' but that's how it is. It's the same on the Faroe Islands, they say 'oh I'm busy right now' and you're like 'come on, I need those jumpers!'"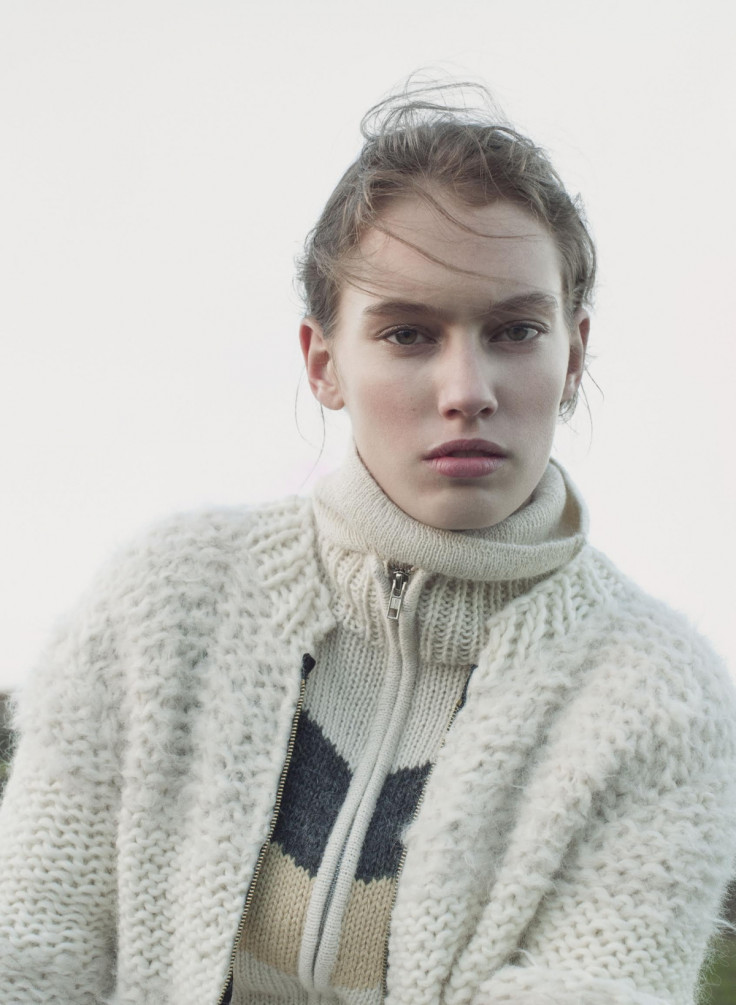 The brand prides itself on using old techniques in new ways, an ethos that penetrates their knitting process as well as their approach to employees. However, as the brand grows year on year, can this laidback attitude be paired with an increase in production?
Rógvadóttir is certain that production in Jordan and Peru can be scaled up, but notes the real challenge lies in the levels of Faroese wool available. The once discarded wool is now in hot demand.
There are plans to expand into Greenland, but as Gudrun & Gudrun tell us, this will be on a new product working with muskox. We may have to wait for the arrival of these new wools, but you can visit their pop-up shop in Redchurch Street, London, right now and see the results of these amazing female knitting groups from around the world