The White House is reportedly reviewing whether to keep on National Security Adviser Michael Flynn, after a tumultuous week in which it was revealed he had discussed sanctions against Russia with Moscow's ambassador before Donald Trump had been sworn in as president.
Flynn did not have a government position at the time, which would have made the conversations illegal as private citizens are forbidden from engaging in foreign policy. Adding to Flynn's vulnerability in the White House is his souring relationship with senior figures, especially Vice President Mike Pence, for not being open about the conversations.
Officials privately told the Washington Post that "knives are out for Flynn". Two sources told CBS that Pence was "aggravated" by Flynn's representations of the issue and said Pence was a "bad enemy to have".
Another official told the Wall Street Journal that Flynn has "apologised to everyone" in the White House over the debacle.
Flynn originally denied the conversations took place, before later saying through a spokesperson that "while he had no recollection of discussing sanctions, he couldn't be certain that the topic never came up". Senior White House figures became annoyed with Flynn as they had publicly said he had not had the conversations on his assurances.
The episode also looks bad for an administration already plagued by accusations from top US intelligence reports that the Kremlin actively ordered interference in last year's election to sway the vote in Trump's favour.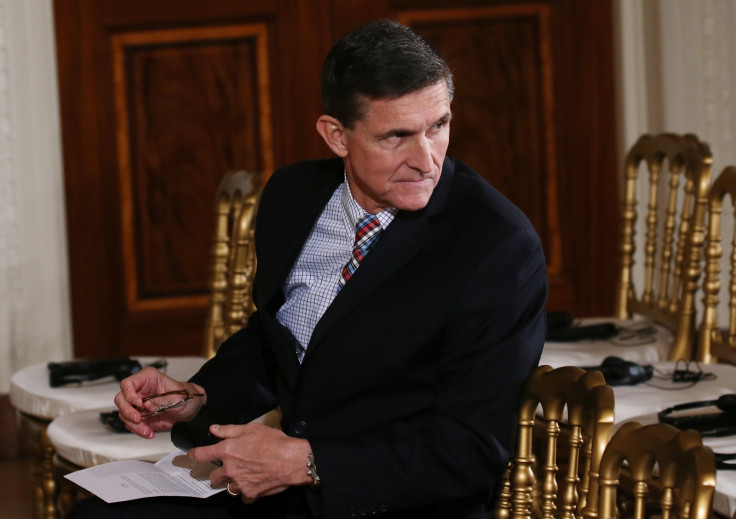 Many also saw the senior policy adviser, Stephen Miller, not denying Flynn made the calls when questioned on Sunday political shows as a tacit signal of the administration losing faith in the former military man.
Flynn's suitability for the position was called into question early on in the presidential transition after he was noted to have tweeted out conspiracy theories about Hillary Clinton and her inner circle. Flynn's son actually was fired from the transition team for spreading the "Pizzagate" conspiracy.