Britain's jails which are at bursting point, may be overcrowded for years after "quick fix" solutions to get prisoner numbers down were ruled out by the Justice Secretary.
Riots have plagued jails in Lewes, Birmingham, Bedford and Swaleside in recent months leading to calls from all political parties to cut prisoner numbers from 85,000 in England and Wales to 45,000.
But Liz Truss will outline in a speech on Monday (13 February) that cutting sentences or reducing quotas to achieve this were not a "magic bullet".
"There are those in Labour who want to turn back the clock and cut the prison population to the size it was in 1990, at around 45,000. This would be reckless and endanger the public. And it would restrict the freedom of an independent judiciary to choose the most appropriate sentence for each offender".
A documentary by BBC's Panorama, due to be broadcast on Monday, shows how inmates at Northumberland prison can get drugs thrown to them from over prison walls and showed the widespread use of the synthetic drug Spice, which is linked to 58 prison deaths.
Truss says alcohol and drug addiction which is linked to crime, should be tackled as priorities. She added that tougher community sentences would also curb prisoner numbers, which had increased partly because more people were reporting domestic and sexual abuse crimes.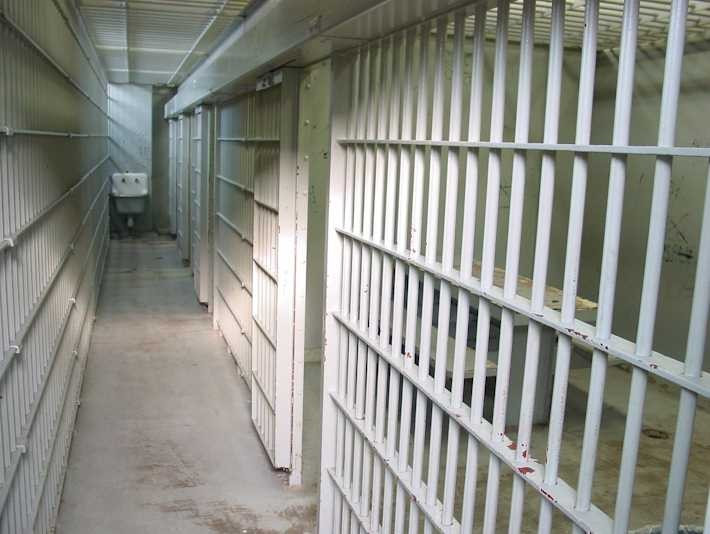 "In fact the biggest driver for prison growth in the last 20 years has been the exposure, pursuit and punishment of sexual offences, domestic abuse and other crimes of violence," Ms Truss will say, according to The Times.
Sir Martin Narey, former head of the Prison Service told the BBC that Truss needed to make good on her pledge to increase prisoner officer numbers.
"If that reduction in number leads to a lack of confidence, then the great danger is some officers have retreated from interaction with prisoners to the ends of wings. That's very dangerous for the sort of prison service that we want," he said.