Kobe earthquake 20th anniversary: Facts about the devastating 1995 Great Hanshin Earthquake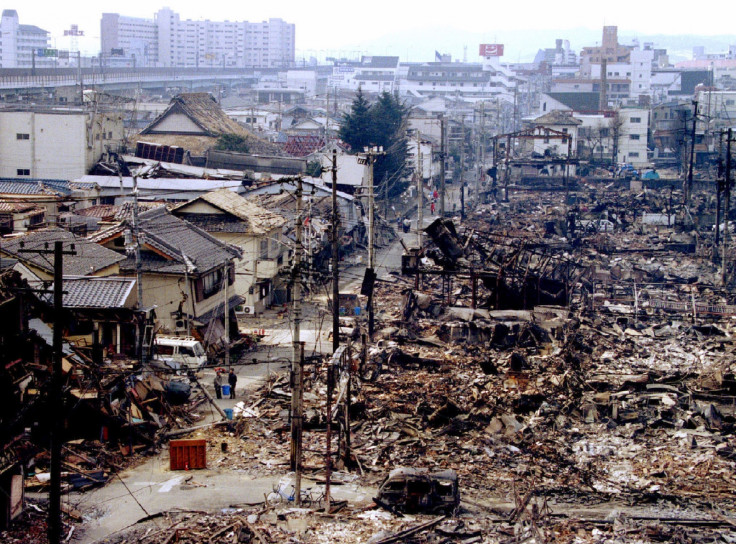 Twenty years ago, the world watched in horror as scenes of devastation unfolded in the southern part of Hyōgo prefecture in Japan.
The Great Hanshin earthquake, otherwise known as the Kobe earthquake, struck at 05.46 JST on 17 January 1995. Measuring 6.8 on the moment magnitude scale, it was the worst earthquake to hit the country in the 20<sup>th century since the Great Kantō earthquake in 1923.
Two decades after the disaster, babies born around the time of the earthquake attended coming-of-age ceremonies this week to testify to the passing of a generation since the event, the Japan Times reported.
IBTimes UK looks at facts about the earthquake on the anniversary.
The earthquake was an "inland shallow earthquake" – which occur along active faults. Even at lower magnitudes – compared to mega thrust earthquakes such as the 2004 Indian Ocean earthquake – they can be extremely destructive as their hypocenters are located less than 20km below the surface.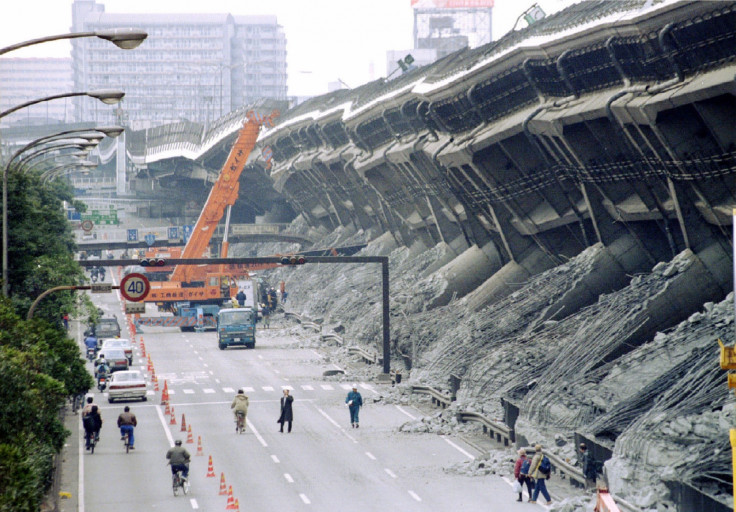 The focus of the earthquake was located 16km beneath its epicentre on the northern end of Awaji Island, 20km from the city of Kobe.
The tremors lasted for approximately 20 seconds, and during this time the south side of the Nojima Fault moved 1.5m to the right and 1.2m downwards.
The earthquake cost around ten trillion yen - $100bn (£66.3bn) – in damage, 2.5% of Japan's GDP at the time.
The death toll of the disaster was around 6,434 – of which around 4,600 victims were from Kobe. Roughly 80% of the victims were crushed to death by collapsed houses and fallen furniture.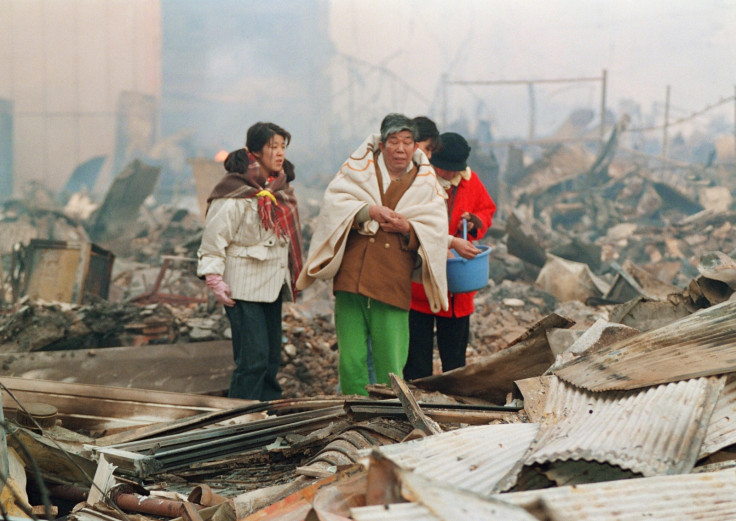 Casualties were concentrated in neighbourhoods which were crowded with old wooden houses along narrow streets, which led to the rapid spread of fires through the city.
Primary effects of the earthquake included the ruin of 150,000 buildings, the destruction of 120 of 150 quays in the port and the collapse of 1km of the Hanshin Expressway.
One in five of the buildings in the worst-hit area were completely destroyed or uninhabitable after the disaster. Around 22% of the offices in the central business district were unusable.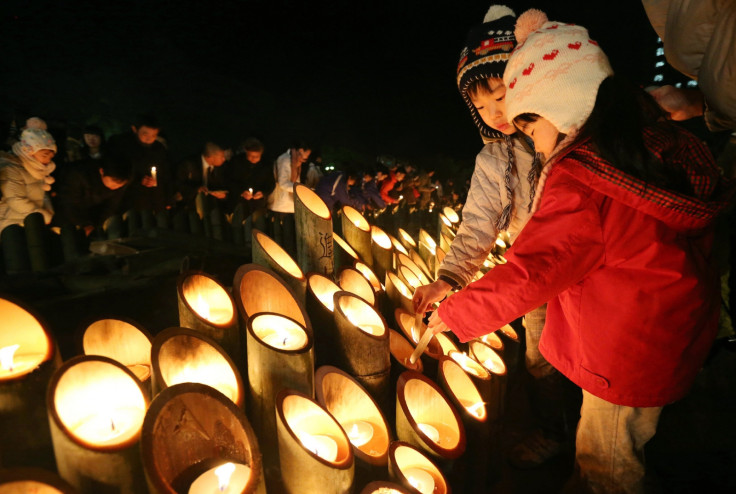 The earthquake was a major wake-up call for Japanese disaster prevention authorities. In the aftermath, rubber blocks were installed to help absorb shock during an earthquake and buildings were rebuilt further apart to help reduce collateral damage.
After the earthquake, volunteers from across the country converged on Kobe to help victims and the recovery, which was a pivotal moment in the emergence of volunteerism as a major form of civic engagement.
In December 1995, the Japanese government declared 17 January a national "Disaster Prevention and Volunteerism Day" – and the week from 15 to 21 January a national "Disaster Prevention and Volunteerism Week".
© Copyright IBTimes 2023. All rights reserved.