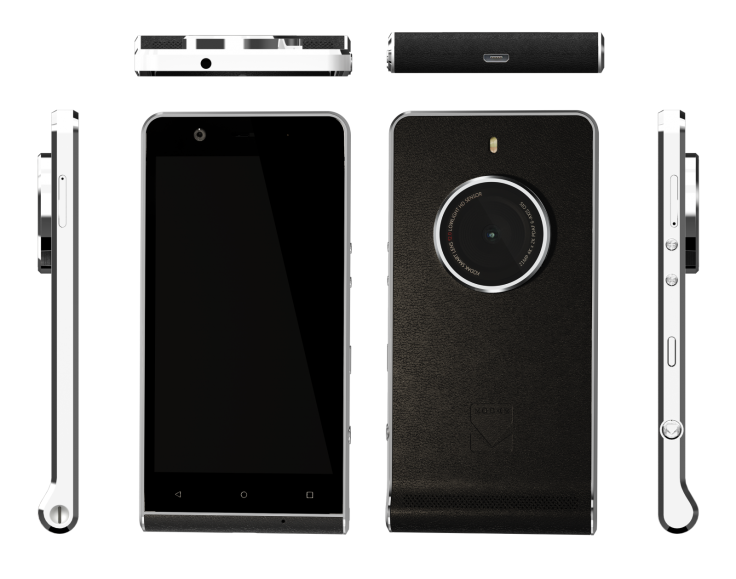 Kodak may be a household name when it comes to photography, but for smartphones? Not so much. Things could be about to change though as the company is releasing its own smartphone focusing on what it does best by featuring a whopping 21-megapixel rear-camera.
The Kodak Ektra is clearly looking to capitalise on the mobile photography boom and has leant on its expertise to create a smartphone with a 21MP, f2.0, camera on the back and an industry-leading 13MP, f2.2, snapper on the front.
The £449 Ektra smartphone is based on Kodak's classic camera of the same name, which it launched in 1941, and carries a retro camera styling and dual press shutter button – but this incarnation comes with an Android-running smartphone slapped to the front.
Being a photography-led product it's not short on imaging goodies. The front camera, which also shoots 4K video, comes with optical image stabilisation, dual LED flash and Phase Detection Auto Focus (PDAF). There's an SLR-style scene selection dial and a manual mode to adjust exposure, ISO, white balance and shutter speed.
The smartphone claims to be particularly effective at night and low-light shots, something many smartphones have struggled with in the past, thanks to something called Arcsoft technology, which uses a special lens coating to allow more light to reach the sensor and reduce ISO noise.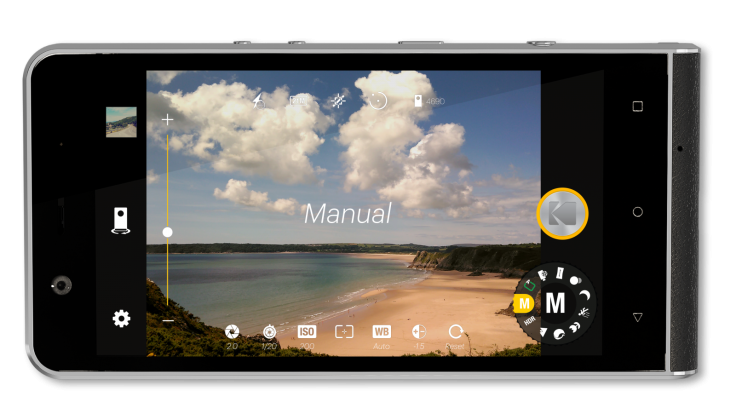 On the back end it's packed with editing software which Kodak claims can help users "transform images with professional results similar to many popular desktop image editors".
On the spec side the Ektra is packing the latest version of Android 6.0 (Marshmallow) and runs off an Helio X20 2.3GHz Decacore processor – going toe-to-toe with the Snapdragon 820, which is no slouch – as well as USB-C fast charging and 32GB expandable memory.
With life's moments now being captured far more on a smartphone rather than a dedicated camera, photography is a huge focal point for consumers when it comes to making a buying decision. The latest handsets from Apple, Samsung and Google have invested plenty in improving their sensors, with Google's Pixel handsets claiming to be the best in the business.
While the Ektra is far cheaper than the iPhone 7 Plus, it doesn't benefit from having the dual lens system that can allow for users to optically zoom.
It's not the first foray into the smartphone market for Kodak, however, launching its IM5 handset back in 2015 which, strangely, didn't offer a photography focus. Instead, the budget-friendly mobile had an even friendlier interface for those who wanted a simple smartphone experience.
This will be a much different affair with Kodak indicating the Ektra will be available from December.