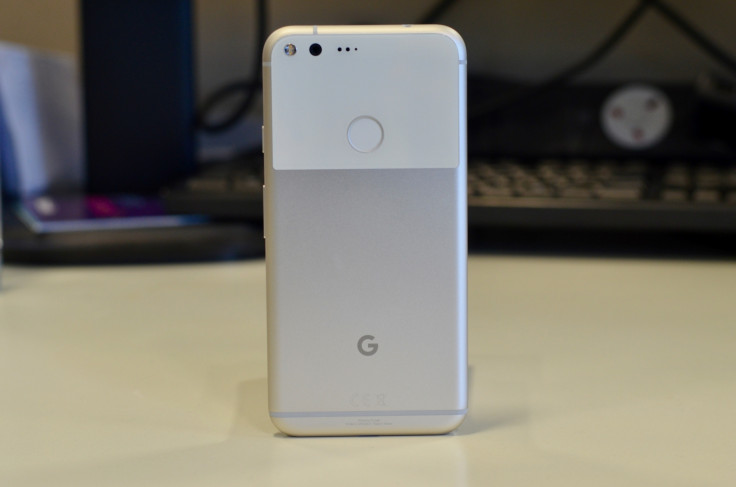 Google is taking the fight to Apple's doorstep with the Pixel smartphone, the latest poster-child in its hardware line-up and the company's answer to the iPhone 7 and 7 Plus. The Pixel and Pixel XL don't carry the more affordable price tags enjoyed by previous Nexus smartphones, so keeping them protected should be a top priority.
Short of cocooning it in bubble wrap, protective cases are one of the most practical ways to keep your mobile phone safe from harm. While it usually means additional costs on top of an already-expensive phone, you're going to be thankful you spent a bit extra during that inevitable moment when you drop it for the first time.
These days there are smartphone cases to suit a variety of tastes and needs, whether you just want something basic to preserve your phone's style, something more rugged for that extra piece of mind, or something that will carry other essentials like cash and bank cards. With Pixel and Pixel XL cases starting to crop up left right and centre, here's our pick of the top 10.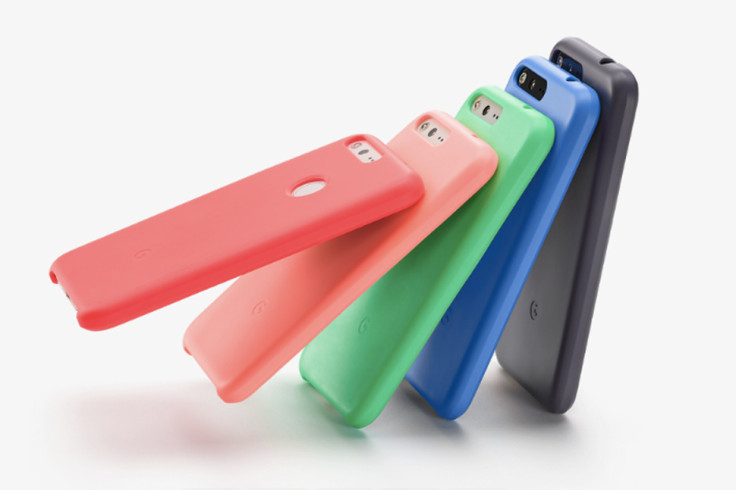 Pixel Case by Google
Google offers an attractive selection of pastel-colour cases for the Pixel and Pixel XL, offered in red, pink, green, blue and black. The shells have a soft silicone outer later to provide grip and shock absorption, which surrounds a tough polycarbonate core. The inside of the case is finished off with microfibre to keep your phone protected from scratches. If colour isn't your thing, Google also offers a clear Pixel case for a few quid less.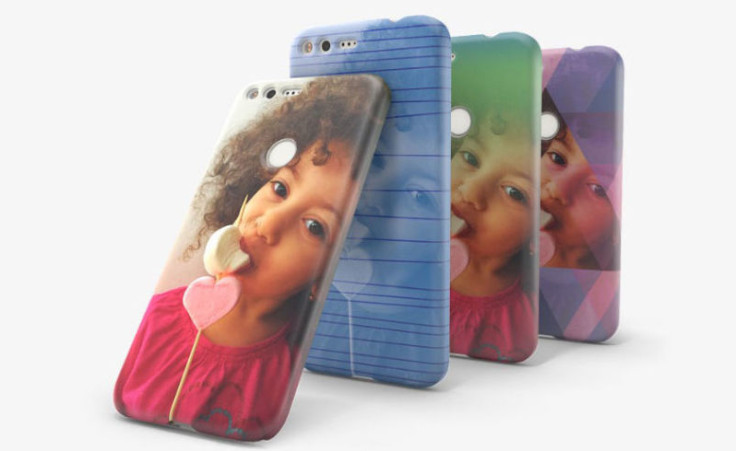 Live Cases by Google
Live cases are Google's own signature smartphone shells and allow you to clad your Pixel in the photo or artwork of your choosing. You can either take you pick from cases designed by professional artists and photographers, or select a photo or image of your own. Live cases also come with a companion wallpaper that turns your homescreen into a slideshow of your favourite photos.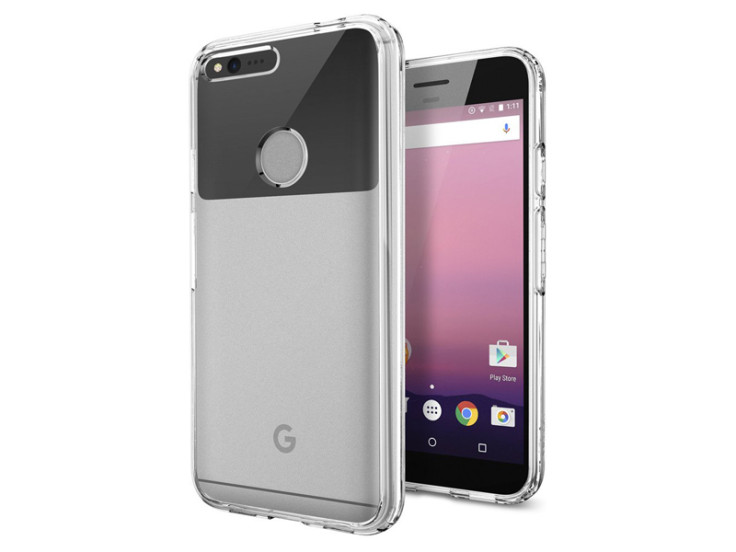 Spigen Ultra Hybrid Case
Spigen's Ultra Hybrid case has been designed for those who want a minimalist case with added protection. The shell uses combines a hard polycarbonate back with a rubberised bumper that will help absorb shocks when dropped, meanwhile the raised lip around the front and back edges will stop your phone's display and camera getting scratched while lying face down.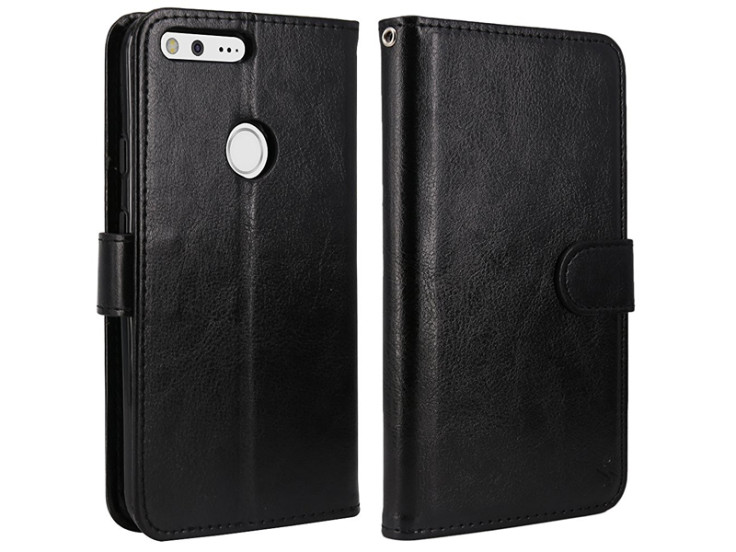 Olixar Leather-Style Wallet Stand Case
Wallet cases like this one from UK company Olixar make it easier to keep track of valuables by allowing you to keep your phone and bank cards together, while at the same time providing all-round protection for your phone. Olixar's case comes with two card slots and a magnetic fastener to keep everything secure, and also sports a flip-out stand, handy for watching videos on the go.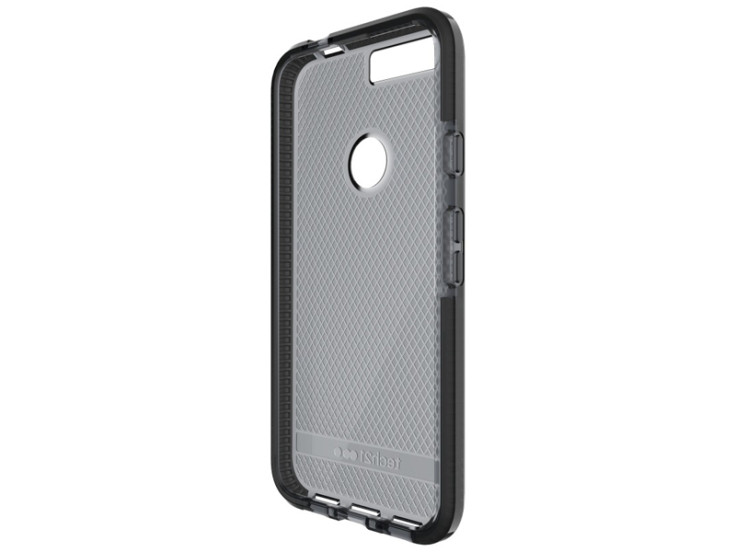 Tech21 Evo Check Case
Tech 21's Evo Check Case is slim and lightweight, while still offering protection from drops from up to two metres. The case comes in silver and black options so you can colour-match depending on your handset model, and a lifetime warranty is included with every purchase.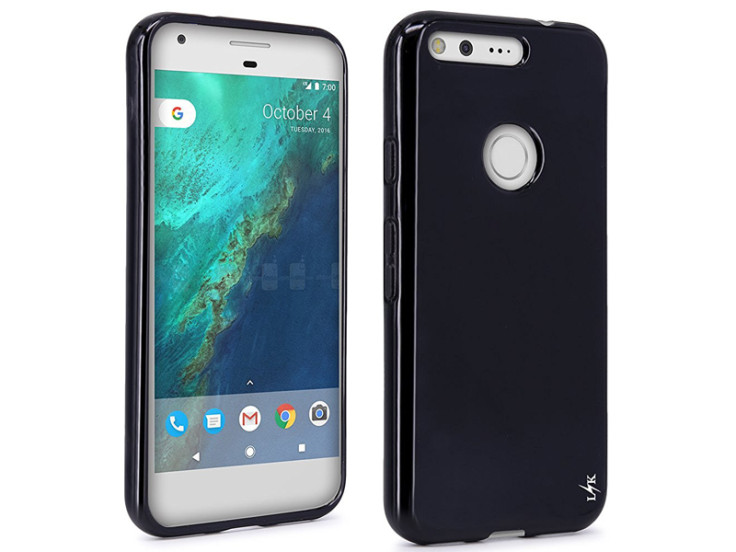 LK Ultra Slim Case
LK offers its Ultra Slim TPU case in a variety of colours, with an opaque black model sitting alongside transparent pink, purple and 'mint' variants that will give your Pixel a little added character. Cutouts for the camera lens and fingerprint sensor keep both easily accessible while also helping protect them from scratches, and the case has been given an anti-slip coating for extra grip.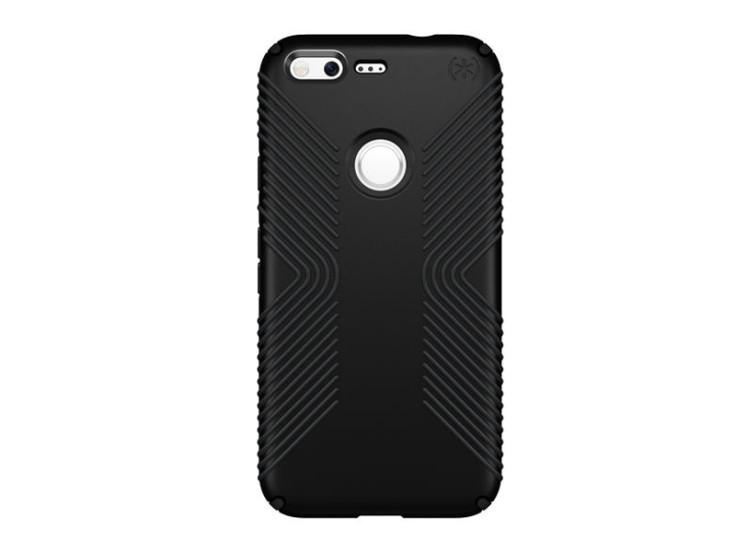 Speck Presidio Grip Case
For the butter-fingered amongst you, a case with added grip will help your phone avoid an early grave. Speck's Presidio case features two layers of protection, with a rubberised interior encased within a tough, scratch-resistant hard outer layer, offering 10 foot drop protection. Diagonal grip chevrons on the rear will help you keep your Pixel firmly in your paws, while also adding a bit of character to your handset.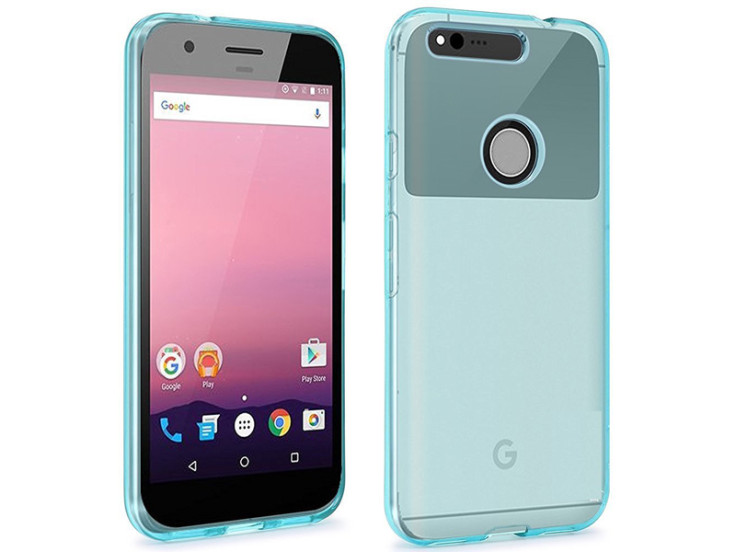 Olixar FlexiShield Gel Case - Light Blue
Google isn't stocking the 'Really Blue' variant of the Pixel in the United Kingdom, but you can still replicate it somewhat with this gel case from Olixar. This slim-fitting shell is made from a soft yet durable material that is flexible like silicone, but still offers the protection of a hard 'crystal' case. It's also finished with a non-clip coating, because at the end of the day the best way to keep your protected is to not drop it in the first place.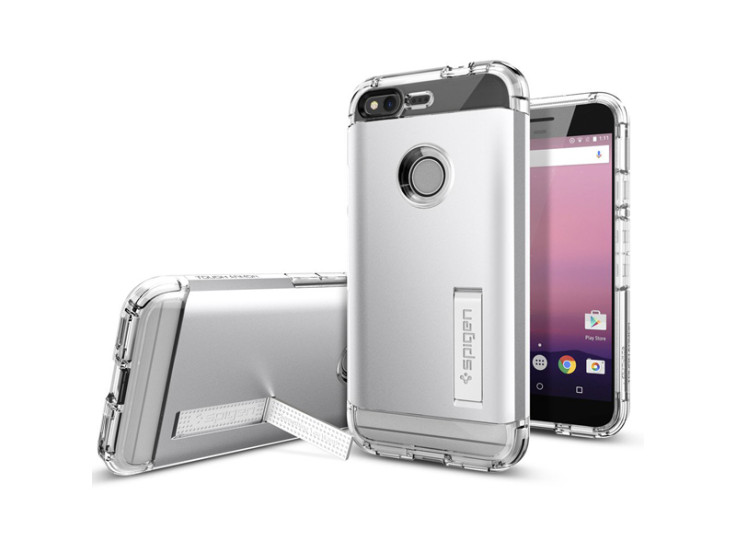 Spigen Tough Armor
Another Spigen product for the Pixel and Pixel XL, the Tough Armor case provides dual-layer protection with a combination of flexible TPU bumper and hard polycarbonate back. Raised edges help keep the display out of contact with the ground, and the Spigen tag on the back is actually a conveniently-placed stand for when you want to watch media.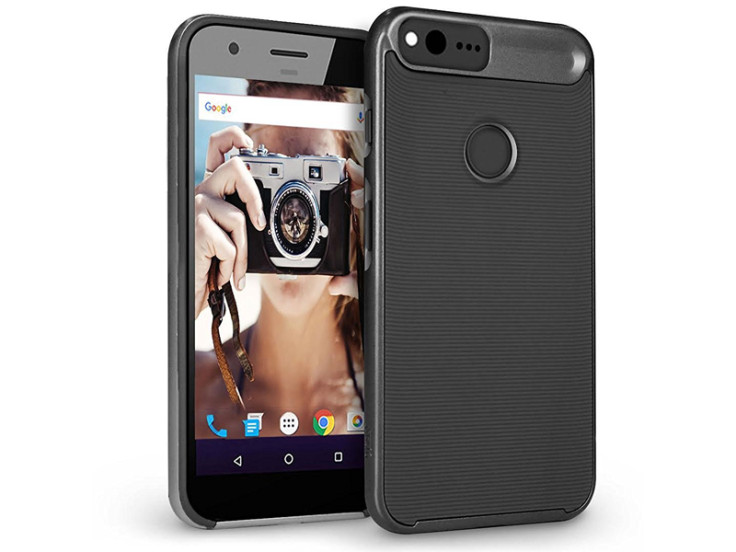 Orzly AirFrame Case
This lightweight case consists of a TPU interior surrounded by a frame made from tough polycarbonate, which is available in a variety of colours. The slim form-factor means it won't add additional bulk to your Pixel – particularly important if you've sprung for the 5.5in XL model – meanwhile the textured rear panel provides extra grip and impact absorption.