Korean Air announced on Tuesday (27 December) that it would recruit more male flight attendants and allow all crew members to "readily use stun guns" to manage passengers who behave violently on-board. The decision to get tough with such passengers has come after the airlines attracted criticism from singer Richard Marx following a recent incident.
The pop superstar said he had to step in to help restrain a violent passenger on a Korean Air flight from Hanoi, Vietnam, to Incheon near Seoul in South Korea on 20 December. He accused the cabin crew of being "ill-trained" over their handling of the situation.
The airline has now issued new crew guidelines that include providing more training to staff, use of the latest device to restrain a violent passenger, hiring more male flight attendants and to ensure at least one male cabin crew on duty for each flight.
"While US carriers have taken stern action on violent on-board behaviour following the terrorist attacks of 11 September [2001], Asian carriers including us have not imposed tough standards because of Asian culture," Korean Air President Chi Chang-hoon told a news conference.
"We will use the latest incident to put safety foremost and strengthen our safety standards," he said.
The airline is also considering imposing tougher rules by banning passengers with a history of unruly behaviour, besides reviewing the use of Taser guns on board, Reuters reported.
Marx's wife Daisy Fuentes, who was with the singer on the Korean Air flight, said on Instagram that the airline staff "didn't know how to use the taser" or to "secure ropes". The unruly passenger apparently managed to loosen the rope three times.
Marx said on his Facebook and Twitter that he helped in subduing a "psycho passenger" who reportedly attacked crew members and fellow passengers. The singer accused the in-flight staff of being "ill-equipped" to handle the "chaotic and dangerous event".
An airline spokesman said the passenger had consumed two-and-a-half shots of whisky during the flight.
A video of the incident posted on YouTube it shows a young man seated in the business class spitting and swearing at crew members when they tried to restrain him with a rope. He was taken into custody by South Korea police upon landing. The man was identified by his surname Lim, in his early 30s.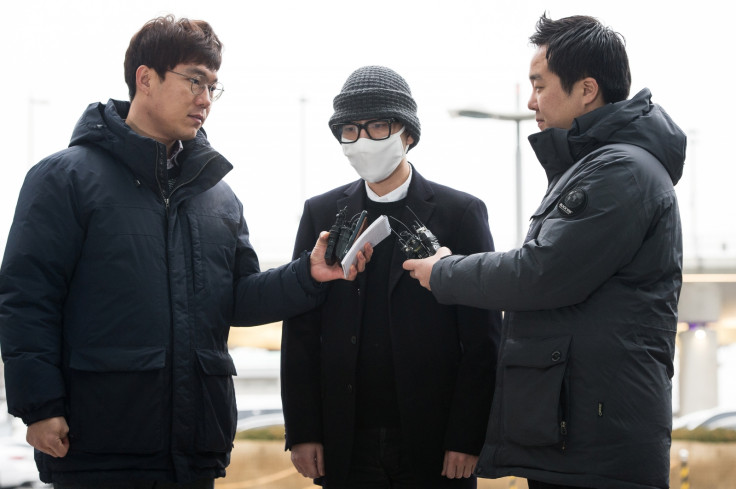 Police sought an arrest warrant for him on charges including inflicting injury on the crew and a passenger on the aircraft. He reportedly apologised for his behaviour and said he did not remember what had happened.
According to South Korea government data, the number of unlawful acts committed on board airplanes in the country has more than tripled over the past five years.