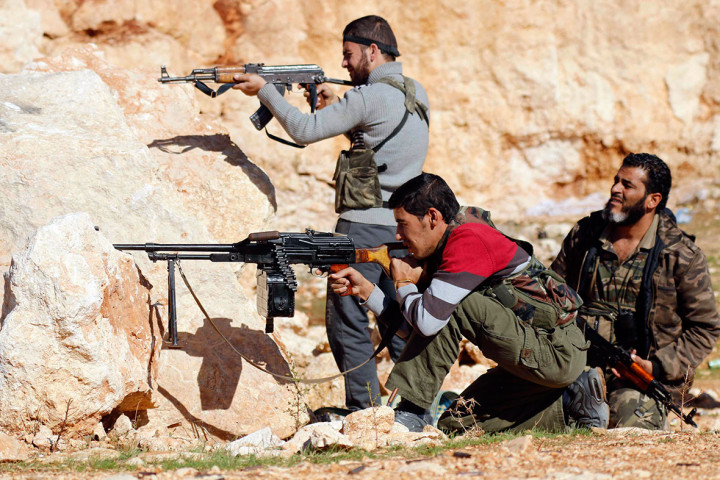 A South Korean-born jihadist on trial in France only managed to stay in Syria for "about 10 days" because he could not bear going without cigarettes under a smoking ban imposed by fellow fighters.
Flavien Moreau, adopted by a French family, entered Syria in November 2012 where he bought a Kalashnikov assault rifle and joined a jihadi group in the town of Atbe where he had "a lot of trouble not smoking" despite bringing nicotine gum.
Following his nicotine-free experience in Syria, Moreau returned to France to pick up an electronic cigarette to cope on the frontlines of jihad. As he tried to get back into Syria, equipped for his smoking needs, he was arrested by police in Turkey.
Moreau was finally detained in France while trying to buy a false passport in January last year after attempting to enter Germany, Jordan, Israel, Tunisia, Britain, Bulgaria and Lebanon.
"The [Kalashnikov] weapon was to defend myself, it's quite reasonable," he told the court, denying that he participated in fighting but just 'surveillance'.
The convert to Islam is now facing seven years in prison for plotting to prepare and conduct "terrorist acts" while his co-defendant, Farid Djebbar, faces four years in prison for researching bomb-making and French President Francois Hollande's travel plans.
French intelligence services tapped Moreau's phone, which led them to Djebbar's activities. His computer had 870 internet searches for bomb-making instructions, 367 for information on al-Qaida and two about finding ways to meet Hollande in person.
Djebbar has been awaiting trial in prison for over a year but claims to be a changed man who was "lost and immature" and had "an erroneous idea of Islam" when plotting terror acts.