Lebanon Stems Influx of Refugees, as Minister Claims Country's Internal Security At Risk
Minister claims 100,000 Syrians received combat training before entering Lebanon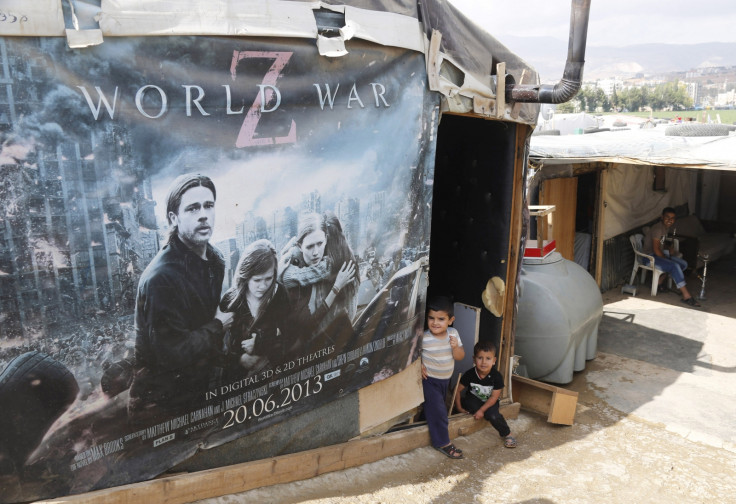 More than 100,000 Syrian refugees received combat training before entering the country, the Lebanese social affairs minister said, as the country introduced tighter measured to stem the numbers crossing the border.
Rashid Derbas told the Voice of Lebanon 93.3 that the country could not absorb many more refugees from the country's brutal three-year long civil war, and that the influx posed a "real threat to internal security".
He described the war as an "Arab catastrophe, the burdens of which are being carried by the two smallest states: Lebanon and Jordan."
Politicians have been long concerned of refugees destabilizing the country, where there is a delicate balance of power between Shi'ite, Sunni and Christians, along with smaller religious groups.
The claim comes as the UN representative in Lebanon said that the country had cut the number of refugees it is allowing into the country.
Ninette Kelley, representative of the United Nations High Commissioner for Refugees in Lebanon, told Reuters on Saturday: "Many fewer people are being allowed in than would normally be coming in to get refugee status."
Derbas said on Saturday that the country was only allowing humanitarian refugees to enter the country, though did not specify the criteria used to identify them.
"Anyone who passes the Syrian-Lebanese border will be questioned and should have a humanitarian reason for their entry. This will be decided by the Interior and Social Affairs ministries," he told Al-Akhbar newspaper.
Nearly 1.2 million Syrian refugees have registered with the UN refugee agency in Lebanon, but the real number of refugees in the country is believed to be significantly higher, with the country having the highest number of refugees per capita in the world.
According to some estimates, one in four people in Lebanon is a refugee, many of them living in the country's poorest areas.
There is growing resentment against refugees in some parts of the country, with Lebanese claiming that the strain on hospitals, schools and other elements of the infrastructure was insupportable, and that immigrants were driving down wages.
Kelly called for financial support for Lebanon to help cope with the influx.
Some blame the militarization of Palestinian refugee camps in Lebanon, home to thousands who fled the 1948 war with Israel, for the country's 15 year civil war, which ended in 1990.
© Copyright IBTimes 2023. All rights reserved.