Kurdish Fighters in Syria Kill 35 Isis Militants Near Kobani
Heavy fighting with Kurdish forces occured near evacuated village of Raviya in the Tal Bouka hills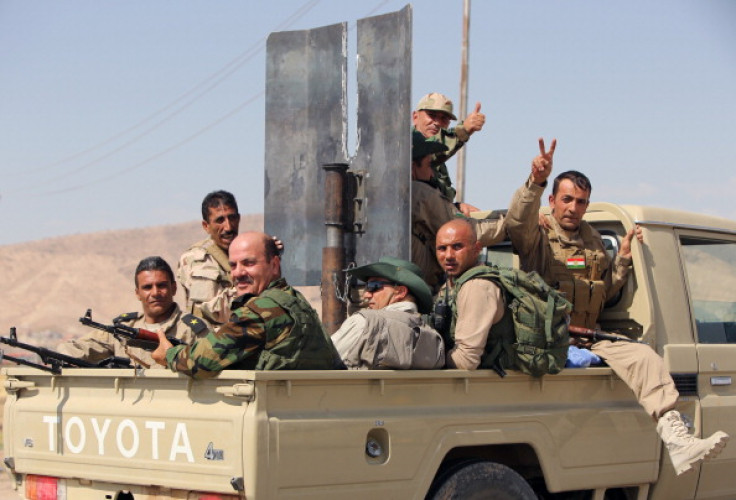 Heavy fighting with Kurdish forces near the abandoned town of Raviya, in the Tal Bouka hills, has left 35 Isis (Islamic State) militants dead.
The Syrian Observatory for Human Rights also reported that the YPG killed 16 fighters of Isil near the city of Kobani, according to the Fars News Agency.
The militant organisations Isil – Islamic State of Iraq and the Levant – and Isis – Islamic State of Iraq and Syria – rebranded themselves as simply "Islamic State" during the summer.
Kurdish forces on the ground say that Islamic State's forces have been pushed back in many areas of the town.
During the last four days, Kurdish fighters have been gaining more ground in the battle against militants in Kobani, particularly in the east and west of the Syrian border city on Wednesday.
By Thursday and Friday, the Kurdish popular defence forces pushed back the militants for the third consecutive day in the Kurdish border town.
This has caused the Islamic State militants to draw back around 4km (2.5 miles) from their positions in Kobani.
However, there are reports of heavy clashes between Kurdish and Islamic State fighters in the north-west of the city.
The commander of the Tigris Operations, Lieutenant General Abdul Amir al-Zaidi, said on Friday that during a successful pre-emptive operation, Iraqi forces killed over 50% of Islamic State's senior leaders in Diyala province, Alalam News Network reported.
Despite the gains made by the Kurdish forces, the Obama administration has conceded that airstrikes alone will not drive Islamic State from its strongholds across Syria and Iraq.
So far, it has also ruled out the use of US ground troops. Its strategy is to use local forces to destroy Islamic State, and to build an army of moderate Syrian rebels by providing a base in Saudi Arabia and $500m (£310.7m) in funding.
Analysts have questioned the fighters' loyalty and competence.
"Most of these groups have worked closely with Jabat al Nusra [head of Syria's al-Qaida spin-off group] at some point in the last year or so," said Joshua Landis, the Arabic-speaking director of the Center for Middle East Studies at the University of Oklahoma.
"Some of them have worked hand in glove with Isis. For Americans to call a sit-down and say 'Here's where we're bombing,' doesn't make any sense. We don't trust these guys."
There is also a lack of trust, according to Rear Admiral John Kirby, a Pentagon spokesman.
According to an AP report: "We don't have a willing, capable, effective partner on the ground inside Syria right now," he said last week. "It's just a fact."
© Copyright IBTimes 2023. All rights reserved.