Kourtney Kardashian goes nude as her ex Scott Disick rants he's a 'horrible sex addict' on KUWTK
So far, Kourtney's bare-it-all snap has received more than 1 million likes on Instagram.
Things are heating up both in the real world and on their reality show, Keeping Up With The Kardashians. On the occasion of Mother's Day, the eldest Kardashian sister shared a sensational picture from a nude photoshoot with her Instagram fans and followers. And within hours of the photo post hitting the internet, the reality star's 57 million followers have showered her with much love online.
"Mother nature," the 38-year-old cheekily captioned the image that shows her sitting on a rock and flaunting her curves against an au natural background. So far, Kourtney's bare-it-all snap has received more than 1 million likes on Instagram.
While the mother-of-three raised temperature with her sizzling photoshoot, some heated exchange went down between the Kardashian clan and Kourtney's ex Scott Disick on Sunday's episode of KUWTK.
The argument was sparked by an interrogation headed by Scott's ex, her sisters Kim and Khloe and the Kardashian matriarch Kris Jenner. After much back and forth, the 33-year-old finally admitted to bringing a secret girlfriend with him to their family vacation in Costa Rica.
Not just that, he even tried to defend his action saying, "Obviously, we're [he and Kourtney] trying to move on. That's what we've all been saying. So I'm trying to do everything I can f*****g do to not think about her."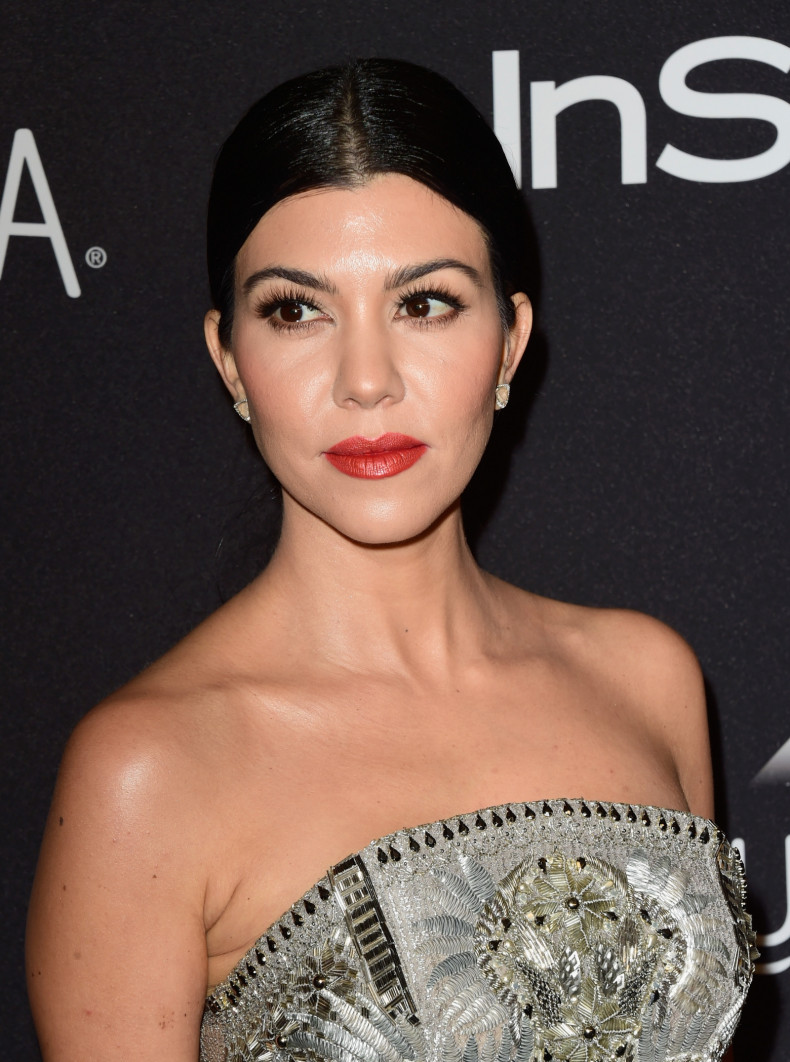 Unfortunately, Scott's justifications didn't hold up with the mother of his children. "Then you shouldn't have come on a family vacation if you can't go four days without bringing some random girl in," a furious Kourtney argued adding, "That's just not cool."
The bitter feud, unfortunately, ended with some horrible admission on Scott's part. In a moment of rage, the reality star told Kourtney, "So let me f**k you then, and I won't have to do s**t like this."
"I'm a sex addict! I'm a f**ked up, horrible sex addict," he added, but later on confessed in his solo testimonial that he was just speaking out of frustration.