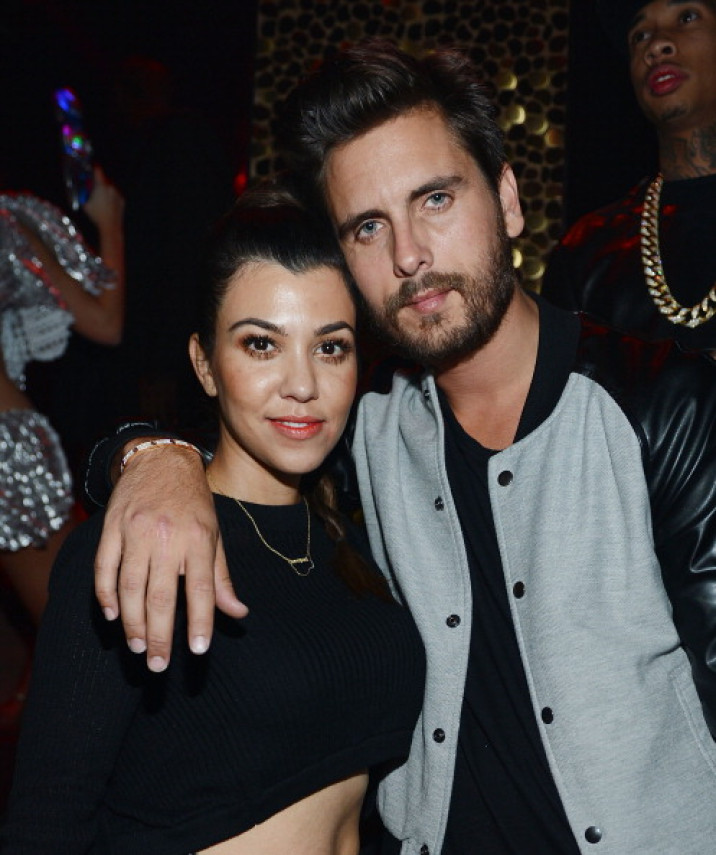 Kourtney Kardashian and her ex-partner Scott Disick joked about "getting back together" on Snapchat on 28 March. The Keeping Up With the Kardashians star shared two videos, which sees the former couple happy in each others company.
In the first video, the 36-year-old TV personality is seated next to Disick. The video was captioned: "Baby Daddy Disick". "Hey so we wanted to let you guys know first. We are getting back together," he says.
But Kourtney squeals a "No!" with a laugh and playfully pushes her ex-flame away when he tries to kiss her. In the second video, she is all smiles and questions Disick what he meant in the previous video. Disick does not reply but instead grabs her boobs, which does not shock her at all.
"Aww that's awesome you both are so amazing for each other ❤️❤️❤️ @kourtneykardash," one Instagram user wrote. "is it true?" another asked. "Awww finally I miss the funny Scott on the show," a third wrote while another Instagram user wrote: "The show wouldn't be the same without Scott on it! Not as funny...."
Earlier in March, Kourtney shared videos of her and Disick driving a car. "By the way, everyone relax. We have three kids together. We spend time together," she told her fans. Disick also joking told fans: "Oh my god. Shut up!"
The former couple have three children together. They have managed to remain friends since their break up in July 2015.
Kourtney has been romantically linked to singer Justin Bieber. However, the Kardashian and Jenner family have denied the rumours. "Justin has been a friend of the family's for years and years," Khloe Kardashian was quoted as saying by HollywoodLife. "They go to the same church."
Earlier, Life & Style magazine had claimed that Kourtney was pregnant with the Sorry singer's baby. The magazine said the two celebrities had briefly dated in December 2015.
More from IBTimes UK