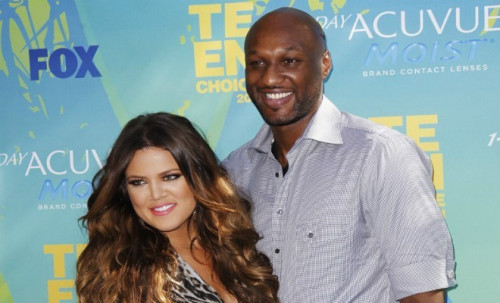 Khloe Kardashian has sold the house she once shared with her ex-husband Lamar Odom and according to her mother Kris Jenner, it will serve as an opportunity for her to move on.
Jenner, who understands how difficult it must be for Khloe, is relieved that she finally took the big step and sold the Tarzana, California mansion, reports Hollywood Life.
"Kris told her once everything is out of that house that she no longer wants, once it's time for her to really be done with that place, Kris told her to 'walk through that front door, slam it and never look back,'" a source told Hollywood Life.
"She would rather have the movers go in there and pack up everything so she won't have to set foot in there. But she knows she's got to do one final walk through," another source said.
Khloe seems to be dealing with the situation well and recently posted a message on Instagram:
Meanwhile, Odom, who has maintained his silence about the entire divorce issue, is reportedly working towards getting his NBA career back on track.
"He isn't going to be playing for the Clippers this year and the Lakers will not sign him because they are having a horrible season and want to save money for next year," a source told Hollywood Life.
"Most NBA's GMs want to give him this year off and take a look at him next year after a year away," the source added. "See how he really deals with things, so when and if they bring him into training camp next season, it will be a clean slate," added the source.