Kris Jenner is reportedly still at loggerhead with son Rob Kardashian's fiancée Blac Chyna. Jenner, who was elated after the birth of the Kardashian heir Dream, is allegedly unable to accept the baby's mother and wants to expose her to Rob and the world.
According to an In Touch Weekly report, the Kardashian-Jenner family is planning of "writing everything down" against her and will present it to him before rolling the cameras for the upcoming episodes of Keeping Up With The Kardashians (KUWTK).
"They will sit him down for an intervention and place an envelope containing all the proof of what she has done on the table in front of him. They want to have a psychologist on hand so they can discuss how Chyna abuses [Rob]," a source told the website.
The website also claims that the famous family wants the awkward moment to be shown in their show. "They want cameras there so the whole world can see Chyna get what's coming to her. They also know it'll bring in big ratings," the same source added.
The family initially accepted the 28-year-old model wholeheartedly and even supported her during her fights with the Arthur George socks designer. The family was overwhelmed after baby Dream's birth, but things turn sour after Chyna, whose real name is Angela, broke up with Rob and left his house with her two children King and the baby daughter during Christmas.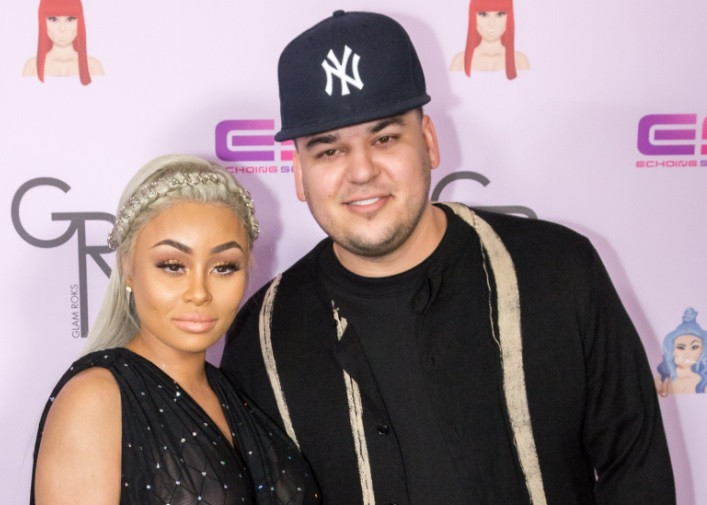 Soon after the unpleasant incident Kris threw a lavish Christmas party and snubbed Rob's fiancée from the glittery evening. In her New Year card, she mentioned the milestones her family members achieved but missed out Blac from the same again. Her cold attitude towards the entrepreneur sparked rumours that she is not in good terms with Chyna.
Rob and Chyna reunited after the former was admitted to hospital for diabetic related complications.
"At first they thought she was a positive influence, but they now believe she is killing him. So after Rob's emergency trip to the hospital, his family hatched a plan to get rid of Chyna once and for all," the source explains.