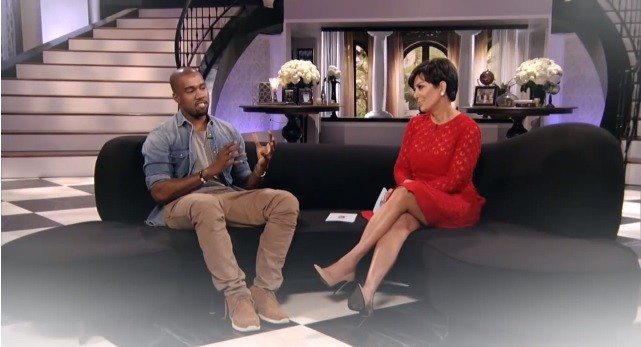 Kris Jenner has become the victim of a spiteful hacker after a string of racist posts appeared on her Instagram page.
In a series of fake messages posted on the account of the reality star - who is Kim Karadashian's mother - her black son-in-law Kanye West, and black men in general, are insulted.
"So this happened today! Shout out to all of my followers. I don't like Kanye West! I just pretend I do so my daughters can make a profit," the message read.
"I can't stand Kanye and I hate Karim...that's French Montana. He's not even black. If I liked blacks so much I'd date one! Truth be told they are a way to come up.
"LOL.. Shout out to Pam from Martin Tachina Arnold you roasted him. Anyhow the first to #ihatekanye will get a follow. Thanks dolls!!!"
In a second post uploaded minutes later, the prankster said that she was finally telling the world how she really feels but she knew her PR Team would go into crisis mode and claim she had been hacked.
"My PR team will say I'm hacks I'm not let them come with it on radar or daily mail or TMZ I'm not hacked this is me DOLLS!!!"
The messages come just days after Kim married rapper West in a cliff top ceremony in at Forte di Belvedere in Florence, Italy.
Jenner, who has frequently gushed about her love for the Yeezus star, even described him as an inspiration in a sweet birthday message.
"Happy Birthday to my new son #KanyeWest!!!! Have an amazing day I love you.....thank you for being such an inspiration. #family #love."
Although Jenner has not comments on the post, the messages have since been deleted.