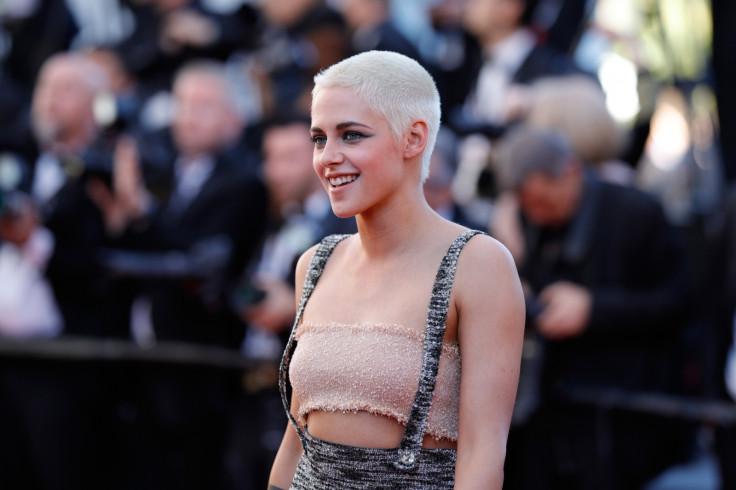 Chanel unveiled a new campaign video on Youtube on Monday (28 August) featuring Twilight star Kristen Stewart stripping down to promote the label's new Gabrielle fragrance.
Directed by Ringan Ledwidge, the video is set to the tunes of Beyoncé's 2009 ballad Runnin. The 27-year-old Personal Shopper actress showed lots of skin wearing only ragged sheets while rolling around on a bed.
She runs full-steam into a wall of Chanel Gabrielle perfume bottles, and strips down completely and is naked by the end of the video. Fans are loving Stewart's advertisement video as one user wrote in the Youtube comment section "My ultimate queen ❤ I am so damn proud of her."
A fan of the Twilight star called her beautiful and commented, "Keep watching it over and over and over again. Kris, it's so LOVELY. I'm still wondering if we all Aries have this facial triangle between eyebrows and a nose:) Looking beautiful as always!"
"It´s incredible how beautiful she is!! I absolutely love this vid which is so so full of this "be free" feeling! It´s almost tangible," reads another comment.
Thomas du Pré de Saint-Maur, head of global creative resources for Chanel Fragrance & Beauty and Fine Watches & Jewelry, also spoke about the new advertisement featuring Stewart. He said in a statement, "We deliberately took the opposite line from storytelling We wanted to highlight an emotion that could be grasped in mere seconds, to tell a sensation as opposed to a story."
Saint-Maur, further explained that the film highlights Chanel's rebel at heart personality and continued, "Referring to a specific person, and even more so to Gabrielle Chanel, is new for Chanel. Instead of retracing her life, we chose to put the spotlight on her free and rebel-at-heart personality. In my view, this quality is more difficult to find and yet all the more necessary today."
"With Kristen Stewart and this film that breaks away from a narrative to retain only its spirit, we want to touch all women, but also each individual woman, simultaneously. No one will experience it in the same way; it depends on one's perceptions, lived experiences, personality and emotions. With this film, we are going to reach out to each woman through all of womankind" added the Chanel Fragrance head.