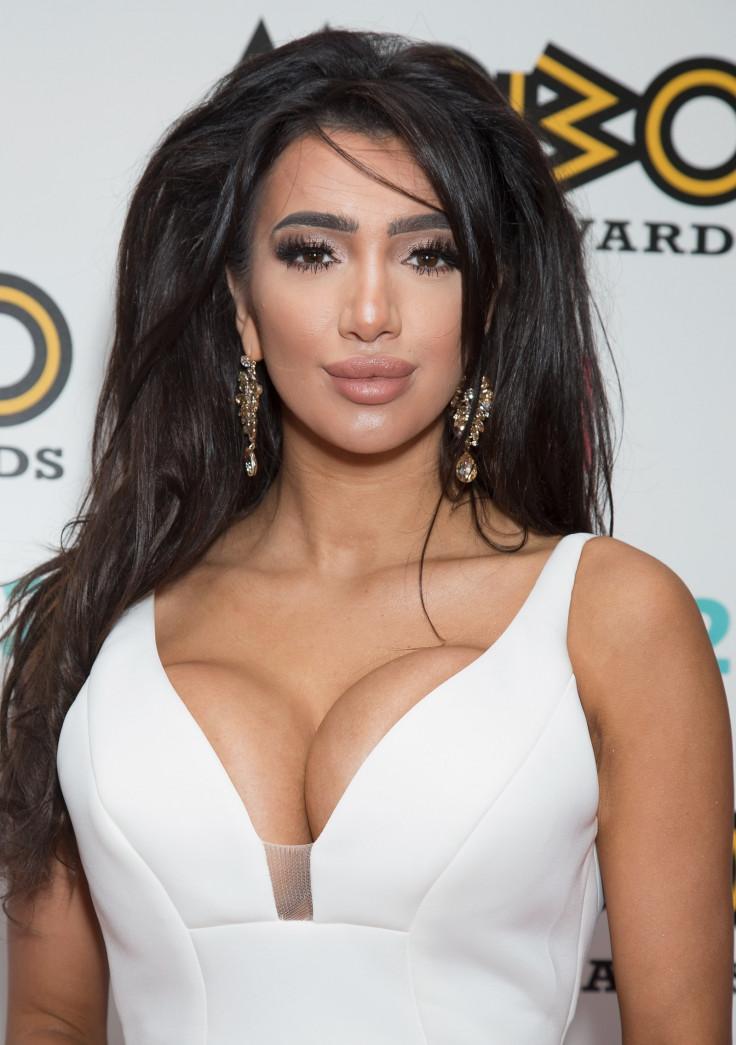 Chloe Khan has spent thousands of pounds on cosmetic surgery procedures to achieve that perfect (and overdone) physique and took to social media to flaunt her enhanced assets.
The former Celebrity Big Brother contestant showed off her tiny waistline and eye-popping cleavage in a racy bikini photo on Instagram. She is seen taking a mirror selfie, wearing a grey and black bikini top with lacy black bottoms, and also has a red waist trainer on.
The 26-year-old captioned the post saying, "Hey loves, I get quite a lot of DMs about keeping a small waist. I really recommend wearing a waist trainer for 4 hours a day. Highest quality waist trainer I have had are from @maskateertm. Discount code CHLOE10."
She also shared another pic of herself from what looks like her bedroom. In it, she has a sexy black cutaway swimsuit on, which highlights her curves and tiny waist and exposes quite a bit of cleavage.
Khan – who has undergone a bum lift, breast enhancements, liposuction, nose jobs and lip fillers – has received a lot of negative comments for the photos from her 1.1m followers on Instagram.
A user commented, "Fake ass b***h", while another said that she looks like a cheap escort. The comment reads, "Those boobs are just disgusting!! She isn't 'blessed' with an amazing body. She's paid £1000s to look like a cheap plastic doll! No class, just pure trash! She's clearly very insecure to have had so much work done so young... She looks like a prostitute!!"
"Eat some burgers your boobs got just smaller now and nobody likes ugly skinny!!" a user wrote.
Another criticised her for promoting waist trimmers and wrote, "Why don't u encourage these young girls to clean up their lifestyles n exercise instead of wearing that shit like it works @chloe.khan."
In the midst of all the criticism, however, there were a few fans who gave positive comments about her body. A fan gushed, "You have a marvellous figure," while another wrote, "You have a very amazing body, you are beautiful."
"Wow. Glamorous Gorgeous stunning amazing woman body and eyes and smile peachy a*s," a user commented.