SpongeBob SquarePants fans alert! A real life version of the Krusty Krab, the iconic fastfood restaurant that SpongeBob works at in the Nickalodeon cartoon is set to open up in Ramallah, on the West Bank in Palestine.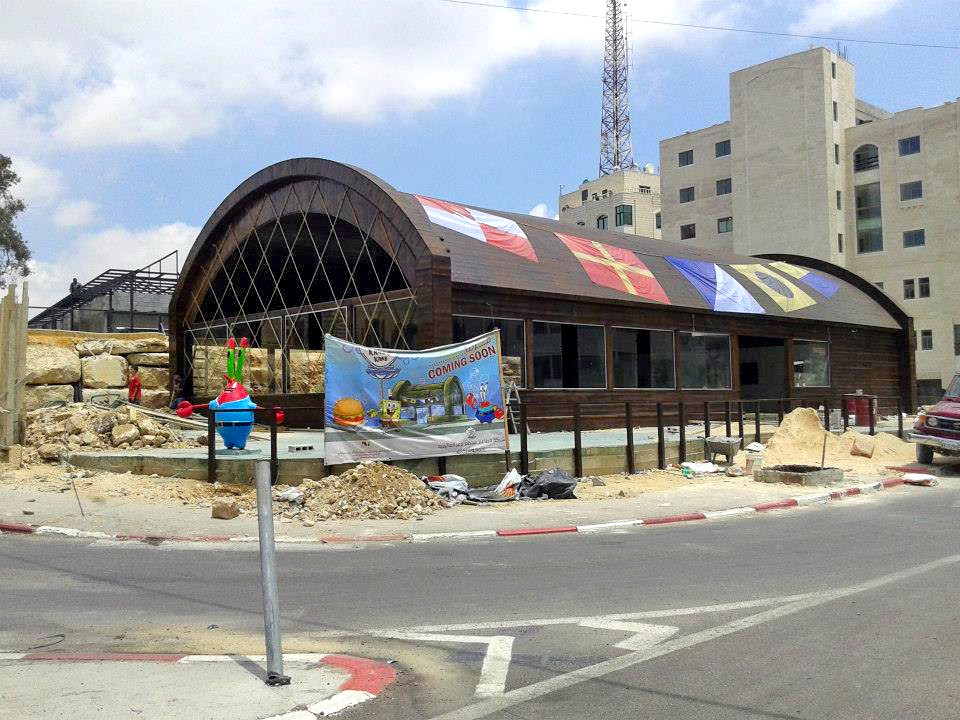 The family restaurant has been designed to be an exact replica of Mr Krabs' establishment in Bikini Bottom, from the fixtures outside the building to the Krabby Patty burgers on the menu.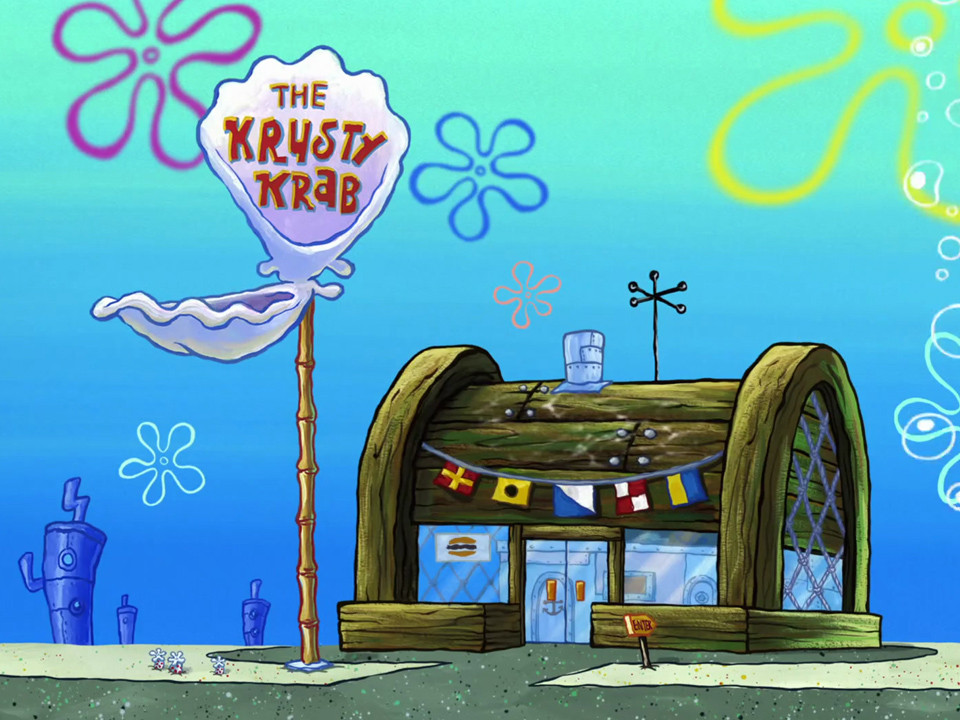 The building is still under construction, but we're wondering - how far will the owners, Sulta Burgers, go? Will they include the lit-up shell sign board and the tin chimney and antenna too?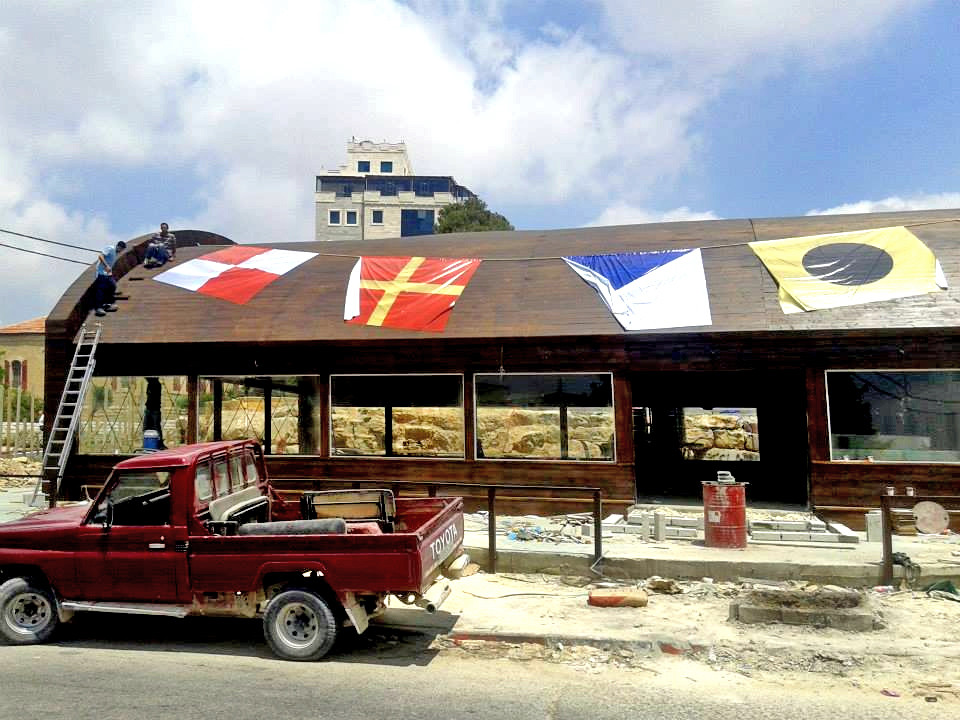 We're very pleased to see how seriously they take the decor, from the flags on the roof, to the net over the windows on either side of the building.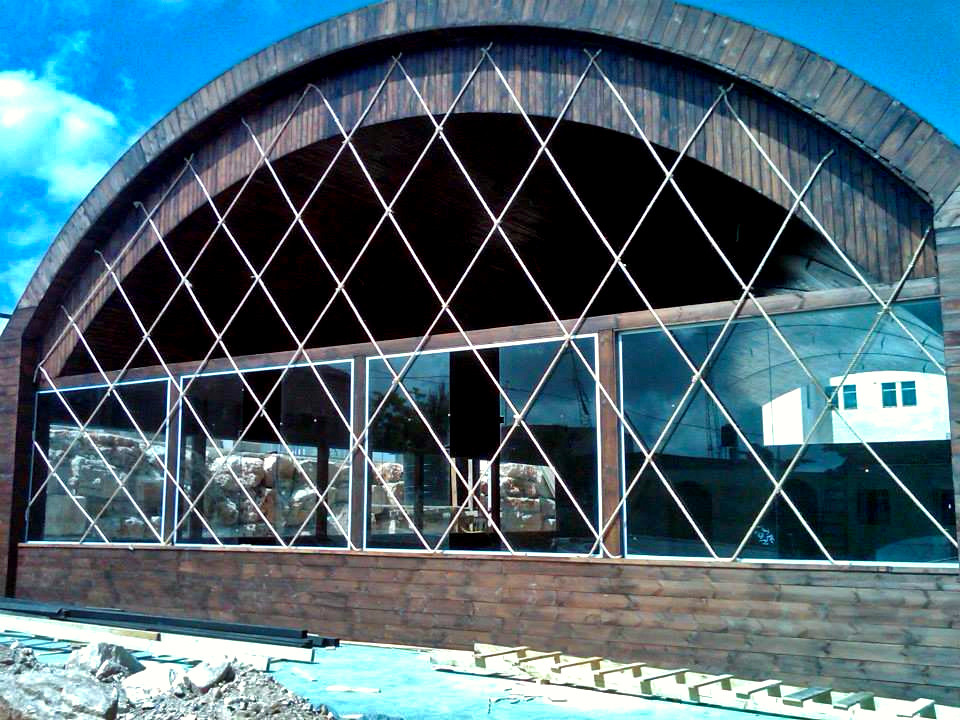 We have been wondering though, how Mr Krabs, the Krusty Krab's erstwhile proprietor, has been able to afford to start a restaurant above sea level – assumably he must be doing much better than he used to, and maybe his obsession with money has helped.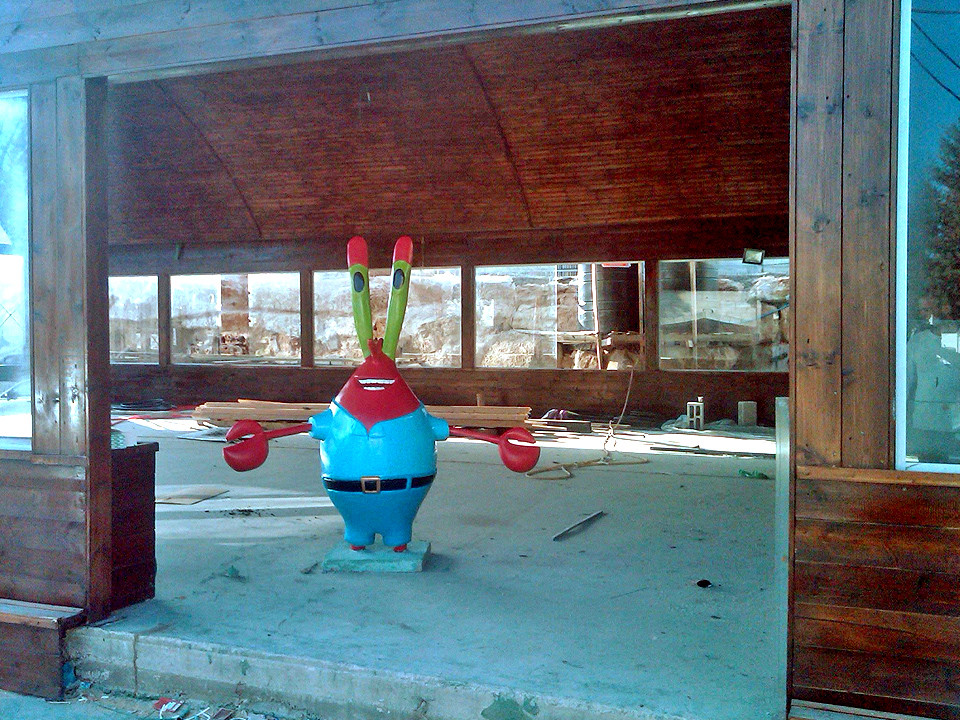 Oh here's Mr Krabs, he's come over to inspect the construction on his new restaurant. Mr Krabs says on the Krusty Krab Facebook page that he is looking for cooks, cashiers, cleaners and security guards – we really hope he pays them better than he does SpongeBob, Patrick and Squidward.
The Krusty Krab Facebook page has over 2,000 likes, with many keen fans posting to ask when the restaurant will open, but the date has not yet been announced.