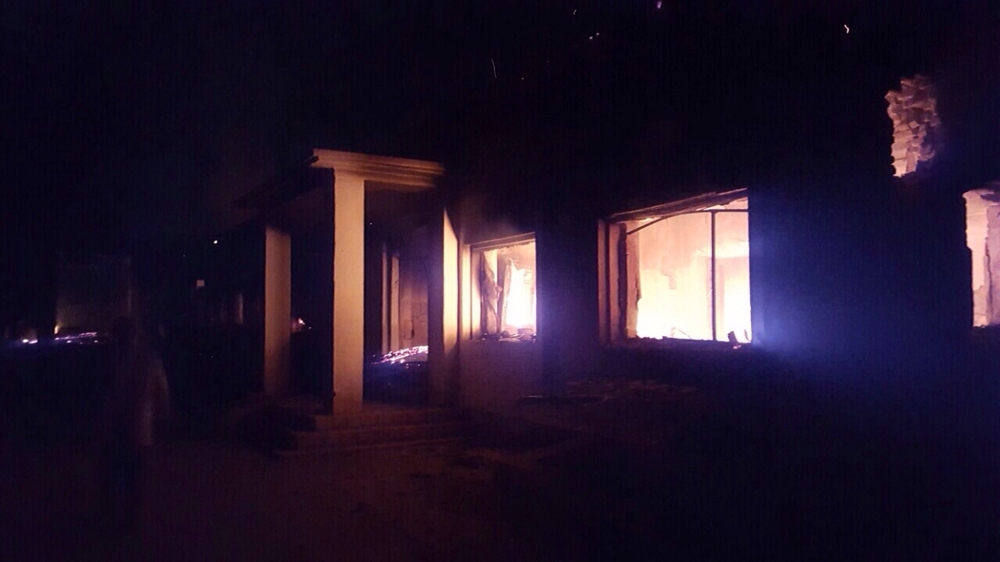 Patients were burning in their beds after the US air strike on a hospital run by Médecins Sans Frontières, or Doctors Without Borders, in the Afghan city of Kunduz, a witness has said. One of the survivors named Lajos Zoltan Jecs working with MSF said he saw at least six patients burning.
"We tried to take a look into one of the burning buildings. I cannot describe what was inside. There are no words for how terrible it was. In the intensive care unit six patients were burning in their beds," he said. The bombing, which killed 19 people and left 37 others injured, has sparked international condemnation and groups have called for stringent action against those responsible. Among the dead were 12 hospital staff and at least seven patients.
"We looked for some staff that were supposed to be in the operating theatre. It was awful. A patient there on the operating table, dead, in the middle of the destruction. We couldn't find our staff. Thankfully we later found that they had run out from the operating theatre and had found a safe place," said Zoltan.
Najeebullah, a 38-year old resident of Kunduz, told the New York Times: "A war jet targeted the building close to us where the doctors perform surgeries. Everyone ran here and there without even knowing where they were going. Everyone believed it was his last day on earth. There was blood and bodies scattered everywhere. Many of them were doctors, Afghans, whom I had seen in my last two days at the hospital."
The US-led coalition admitted launching an air strike in the area but said: "The strike may have resulted in collateral damage to a nearby medical facility. This incident is under investigation." US President Barack Obama has expressed his "deepest condolences" on behalf of the American people. He said Washington would wait for a thorough investigation by the Defense Department before reaching any conclusion.
Condemning the bombing, MSF President Meinie Nicoli said: "This attack is abhorrent and a grave violation of international humanitarian law. We demand total transparency from coalition forces. We cannot accept that this horrific loss of life will simply be dismissed as 'collateral damage'."
Meanwhile, the UN rights group chief has warned the bombing could be considered a war crime. Zeid Ra'ad Al Hussein said in a statement: "If established as deliberate in a court of law, an air strike on a hospital may amount to a war crime. This event is utterly tragic, inexcusable and possibly even criminal."
The Afghan interior ministry said Taliban militants were hiding inside the hospital but the Islamist group has denied it.