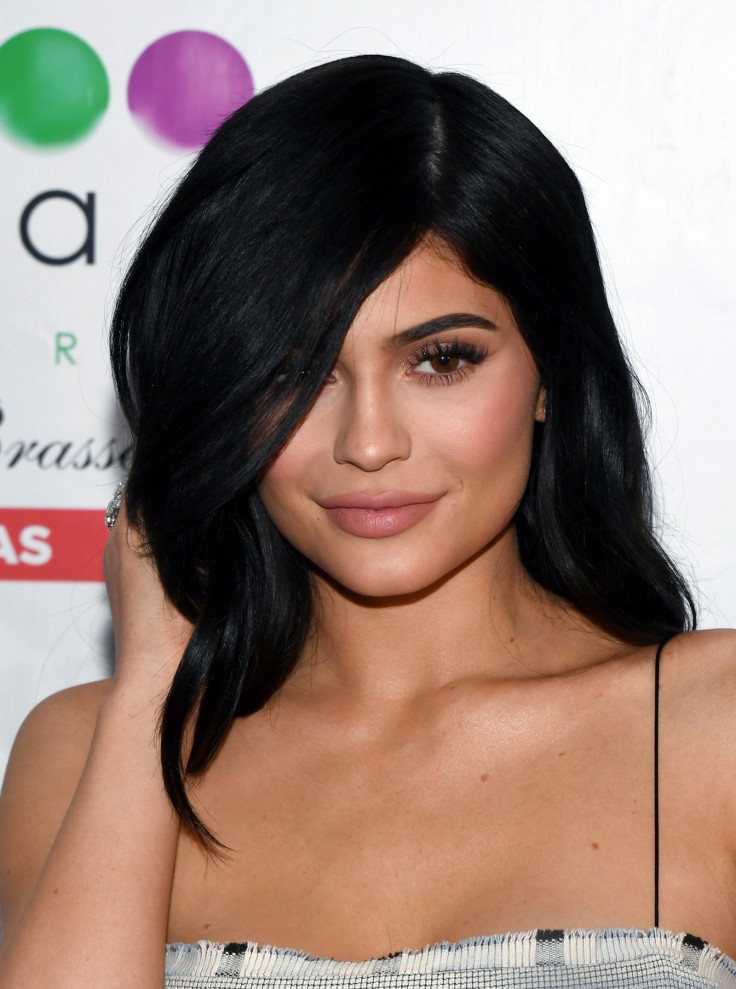 She is known for her glamorous hairstyles and smouldering looks but looks like Kylie Jenner might have outdone herself in her latest Instagram image. Donning a vibrant new weave, Jenner turns into a redhead as she seductively poses in a white top and underwear.
The 19-year-old star shared the racy photograph with her social media followers on Friday, and as always fans responded by dishing in millions of likes and flattering comments on the pictures. As millions of admirers checked out her sizzling style, many couldn't resist admitting that they were "loving the red hair."
In the picture, the lip kit maven leans on her bed, using one hand to hold her posture while grabbing her lady parts with the other hand. Instead of looking into the camera, however, Jenner gazes away letting her hot new hairstyle and plump pout do all the talking.
The seductive pose, however, ensured that all eyes are on the Keeping Up With the Kardashian star. "Have your boobs gotten bigger? Wowzers!!" one impressed fan commented on the photo, while another added fuel to the boob job rumours saying, "She is so full of plastic that she is gonna melt in high temperature."
"How do you change hairstyles everyday so constantly? Damn, I wish I could!" an Instagram user shared complementing the teenager on her ever-changing looks and hair-styles.
"Her hair is so beautiful, it's always beautiful but who knows what brand and color she has used for her hair?" another comment read.
Never the one to shy away from flaunting her svelte figure on social media, the teenager followed up with more revealing pictures including one in a towel. While covering up her modesty, Jenner let the fabric slip a little to give a hint of some skin.