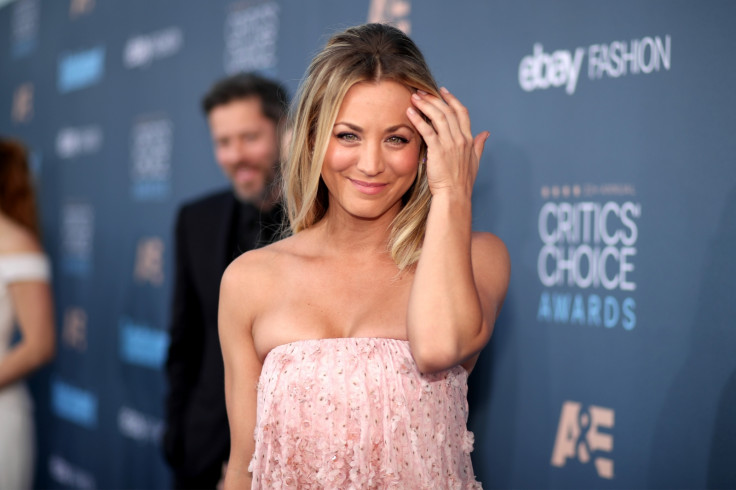 It seems like Penny, aka Kaley Cuoco, had a sweet reunion with her boyfriend Karl Cook in real life and to celebrate the moment the actress took to Instagram to share an adorable couple photo. However, she might not have expected what followed next.
The Big Bang Theory star, who has over 3 million followers on the picture-sharing site, was soon flooded with emotional messages as fans poured their heart out in the comments section.
Sharing a black and white picture of her equestrian boyfriend planting a kiss on her cheek, the 31-year-old actress wrote alongside, "FINALLYYYYYY! Oh I missed you, @mrtankcook ❤ #otherhalf." With her arms wrapped around her boyfriend, Kaley could hardly hide her blushing smile as she posed with Karl for the sweet photo.
"Thank you for showing real life @normancook," a fan gushingly wrote addressing the actress by her name on social media. No sooner had Kaley shared the romantic moment with her fans on Instagram, than comments began pouring in with everyone musing over their romance and a much-anticipated wedding.
"You deserve kids and a blasting marriage festive like nothing else! Come on horses [and] have chandeliers in the barns? [sic]," another fan commented.
One Instagram user got emotional admiring the CBS actress' super cute image with her boyfriend and wrote: "Why can't the whole world be full of people like the two of you? Your sentiment to each other bought a tear to my eye."
"Adorable! Can feel the happiness bursting through my phone screen!" a second user shared, while another couldn't resist sparking the marriage talks once again, adding: "Y'all gotta tie the knot already."
And like many others, one fan noted how Kaley was sporting a radiant smile while her animal loving boyfriend kissed her. "You look very happy!!! Couldn't be more thrilled for You," the user wrote.
The TV star, who is no stranger to such gushing comments from fans, often treats her social media followers to romantic moments and adorable pictures from her life.
"I am so happy... I can't stop smiling, life is so, so good. We met at a horse show, I finally found my horse guy. It was very meant to be," Kaley told The Talk host Sharon Osbourne about meeting Karl in 2016.