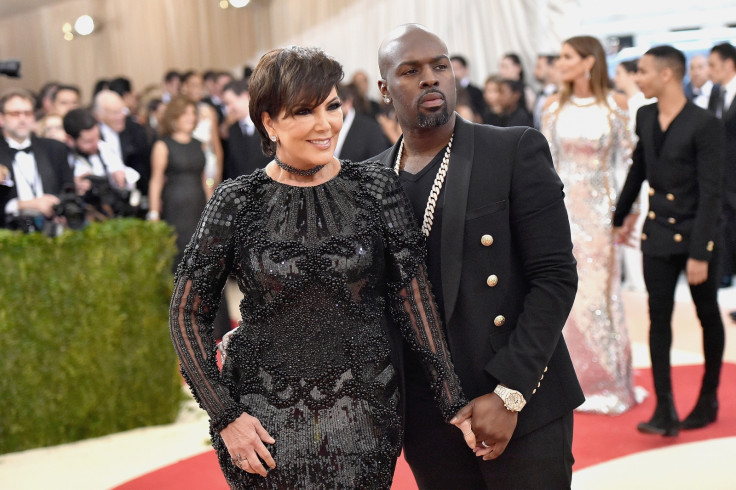 The Kardashian matriarch Kris Jenner has been seeing her much-younger boyfriend Corey Gamble for almost three years now, but chances are the two will never take their relationship to the next level and tie the knot.
A new report shedding light on the 61-year-old momager's on-again off-again relationship claimed that it's mostly business between Jenner and Gamble. "Kris is still seeing Corey. Sometimes they seem fine and sometimes not great," the source explained adding that the couple's "relationship is more business than romantic".
The Keeping Up With The Karadshians star, who has been with 36-year-old Gamble since November 2014 after the break-up of her marriage with Bruce, doesn't seems to have found her "the one".
"Kris is basically his sugar mama," the alleged source told People magazine. "They will never get married."
The latest gossip is in line with Jenner's previous stand on re-marriage after two serious relationships in the past.
Speaking about her future plans on the Ellen DeGeneres show, Jenner — who is mother to Kim, Khloe, Kourtney, Rob, Kendall, and Kylie — had earlier hinted to the show host about her lack of interest in walking down the aisle again.
"You know, I've done that twice and it didn't work out so well. So I don't know — you never know. I'm going to take a page out of Goldie and Kurt's book. Or Kourtney's book. I think as long as things are going so well, why ruffle it up?" she said.
Jenner, whose worth was reported to be $25m (£18m) in 2015, has 10% share in each one of her children's salaries. On the other hand, her much younger beau is said to be working with Justin Bieber's manager Scooter Braun.
Besides, the Karadshian-Jenner matriarch also serves as the producer on a range of reality shows including their hit E! series KUWTK.