"He is an amazing, amazing talent, he is after the Ronaldos and Messis of this world and he is getting better and better. He is almost unplayable when he is on his game. He is a genuine world class player. There is nobody he couldn't play for. He'd improve any team".
Harry Redknapp may need to upgrade this adulatory paean from 2012, as Gareth Bale is showing no sign of slowing down - in any respect - as he continues to establish himself among the Real Madrid galacticos.
Bale, reportedly a target for Manchester United, played in Real Madrid's 4-1 win at the Santiago Bernabeu against Real Sociedad, managed by former Old Trafford boss David Moyes. Although the former Spurs winger didn't score, he still delivered a bravura performance in the absence of Cristiano Ronaldo, who was suspended after his red card against Cordoba the previous week.
Since he arrived at Real Madrid in the summer of 2013, Bale has managed to silence his critics, despite his huge transfer fee and the stratospheric expectations of Real aficionados. The Welshman has proved his achievements in the Premier League were no fluke - instead they were the inevitable consequence of fantastic physical condition, an astonishing talent and a plethora of skills.
Since his debut against Villarreal, Bale has scored 36 times and provided 27 assists in 73 games in Real white. Some of his goals have been crucial, notably his slalom winner in the Copa del Rey and his header in the Champions League final. A month ago, he made the second in the 2-0 victory against San Lorenzo in the FIFA Club World Cup.
Arguably, a luxury available to few. But despite these statistics out of this world, despite his unstoppable growth shown during a season and a half in Spain, despite the titles and the crucial goals, Bale is under constant scrutiny.
Selfishness
There is still the odd fly in the ointment, though. In recent games Bale's desperation to score has led to a couple of selfish moments, most notably against Valencia, when the Welshman spurned an easy pass to Ronaldo and instead took the shot himself. The chance was missed, sparking a flurry of criticism in the Spanish press.
Against Sociedad, Bale again had to endure cat-calls from the stands when he decided to shoot rather than pass to the unmarked James Rodriguez. But the man Real fans call the Cardiff Expresso finished the match basking in the applause of the Bernabeu, after tormenting Moyes' beleaguered players with his full repertoire of skills.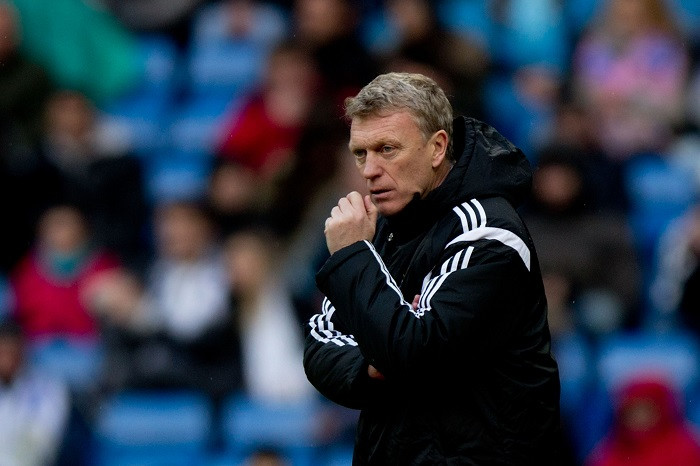 The fact that Bale continues to earn the admiration of Los Blancos fans, surely the most demanding in the game, is testament to his character; his refusal to complain about the incessant scrutiny he faces, and his determination to keep working hard on the training ground. He has yet to fully master the Spanish language, yet perhaps this has helped him as it ensures he rarely makes headlines off the field.
Critics in Spain tend to forget that Leo Messi, Cristiano Ronaldo and the most famous forwards of the past were driven by the sort of selfishness for which Bale is often chastised. I prefer to define this trait as "endless hunger", the desire for goals and glory which is fundamental to a top goalscorer.
The devil is in the detail, and Gareth Bale's eventual greed shouldn't be hidden, but we are not talking about an ordinary player. This 25-year-old winger is one of the most versatile players in football today. If he keeps the pace, if he continues improving every week, we are looking at a potential Golden Ball winner.
Bale does still have a few weaknesses, and his obsession with goals might be among them, but he is a smart athlete who tries to polish imperfections game by game. A year ago, we would have said that he had to improve in the aerial challenges. Now, we wouldn't. In the last months we have seen him heading balls as though he were a classic number 9.
Real Madrid are on their way to their 33rd La Liga title and Gareth Bale is playing a major role in this outstanding season. He knows that he will have to deal with critics in Spain, as Cristiano Ronaldo did during his first seasons at Real Madrid. But it seems that, at this stage at least, there is nothing that can derail the Cardiff Expresso.
Oier Fano Dadebat is a Spanish journalist who divides his time between San Sebastian and London. He writes about Spanish football for IBTimes UK. You can find out more about him on Twitter @oierfano.