A Los Angeles County sheriff's deputy is under investigation after his ex-girlfriend uploaded a clip of him deliberately ignoring a call to attend a local shooting. Deputy Jeremy Fennell was too busy filming a romantic video message.
The 51-second clip shows Fennell in his patrol car directing a torrent of sweet nothings into a camera. His ex-girlfriend Priscilla Anderson says that he sent the video to her along with a string of others recorded while he was on duty between September 2016 and January of this year.
The clip opens with Fennell grinning cheesily. He is talking about an unknown woman. "She can go f*** herself, OK? I want you, you, you, you," he says as he waggles his finger at the camera.
A call then comes over Fennell's radio announcing a local shooting but the deputy is unperturbed.
He says: "Someone is getting shot right now, what the f***...I know I got to go but I'm not going to go because you're mad. So I'm not going to go."
"Someone's getting shot – oh well…oh well…because I want to make things right with me and you first. Because you're mad for no reason and you don't need to be mad," he says
He then theatrically blows kisses at the camera before adding: "Give me a kiss. OK, you can get them in person at 11, that's cool. If you want them at 11 that's cool."
The clip then ends.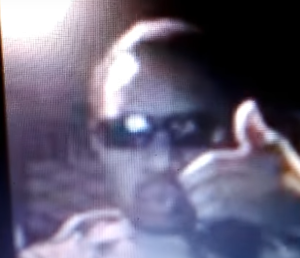 Another video published under the same YouTube account, "Compassionate Cop", shows Fennell, again in his patrol car, allegedly issuing threats to ex-partner Anderson.
He says: "I'm going to come down there and get you. I'm going to make you call me," the deputy says. "You see these lights, you know what I'm wearing? I can make you call me."
Anderson says she sent the Sheriff's Department the videos and others which showed him being deliberately obnoxious towards members of the public. However, she claims they were ignored.
In the end, she resorted to posting the videos online.
Her attorney Ben Meiselas told the LA Times: "We want to hear from the sheriff about what he's going to do about this because this is one of the most despicable breaches of trust of the public at large and of Priscilla Anderson.
"If the sheriff is willing to cover physical abuse by their own officers, what does that say about other victims of abuse and within the community at large?"
On 30 March Los Angeles County Sheriff's Department confirmed that Fennell was under investigation.
A spokesman for the Sheriff's Department said: "The Sheriff's Department and Sheriff Jim McDonnell are concerned by what's depicted in this video.
"We sign on to help people and to make a difference for them and any time an allegation of this nature is raised, it affects all of us."