Labour anti-Semitism row: MPs call for new laws to permanently ban racist members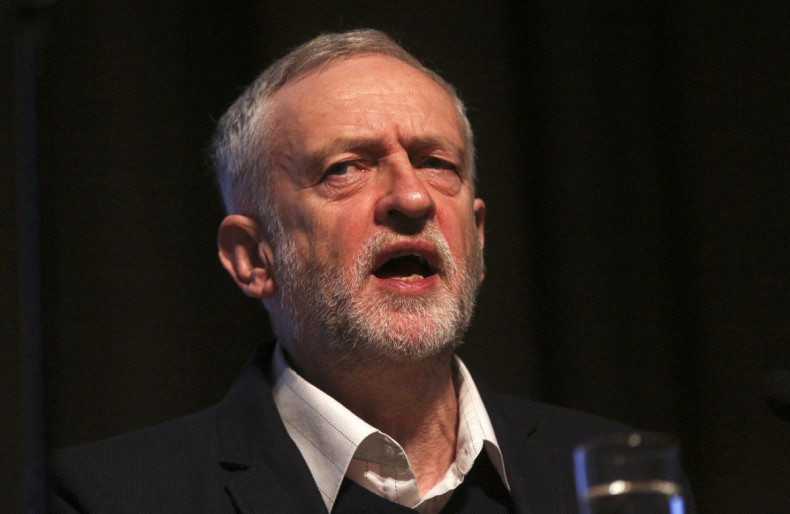 Labour MPs are calling for the party to change its current laws to make it easier to throw out members accused of anti-Semitism over concerns the party is not doing enough to tackle the issue following recent scandals. MPs Wes Streeting and Anna Turley are calling for new rules which would make it easier to impose lifetime bans on those who make anti-Semitic, racist or Islamophobic remarks, as leader Jeremy Corbyn faced criticism that he is not doing enough to stop anti-Semitism in the party.
The move is backed by Jeremy Newmark from the Jewish Labour Movement, who claims Labour's current laws do not back up the claims they have been making in public. He told BBC Radio 4's Today programme: "Everybody's talking about zero tolerance of anti-Semitism, but it's become apparent because of a spate of incidents over the last couple of months that the rules and processes of the party don't provide adequate provision to deal with it."
There have been several anti-Semitic scandals involving Labour members this year. In March, former prospective parliamentary candidate Vicki Kirby was suspended for a second time after it emerged she was let back into the party following an investigation into a series of anti-Jewish tweets. A Labour councillor for Luton, Aysegul Gurbuz, was also suspended in April over allegations that she posted a series of anti-Semitic tweets, including one describing Adolf Hitler as "the greatest man in history".
In February, Alex Chalmers, co-chair of the Oxford University Labour Club (OULC), resigned from his role at the largest university Labour club in the country over concerns some members have "a problem with Jews". In March, Gerry Downing was expelled after his website carried an article headlined 'Why Marxists must address the Jewish question'.
Streeting, a former president of the National Union of Students and now Labour MP for Ilford North, told the BBC: "We've now got a problem where too many of our Jewish members and people out there in the country think the Labour party is apathetic to anti-Semitism and it isn't a place for Jewish members. I think we've got to make sure that this party, with its historic commitment to tackling all forms of prejudice, including anti-Semitism, is still a place for Jewish people."
A vote on the proposed law changes is set to take place in the coming weeks involving local parties from Tottenham, Wood Green and Sheffield Hallam among others. A Labour party spokesperson said: "We welcome the contributions of Labour's affiliates and members in this important debate. Rule changes can be submitted to Labour's annual conference where they are democratically agreed by delegates."