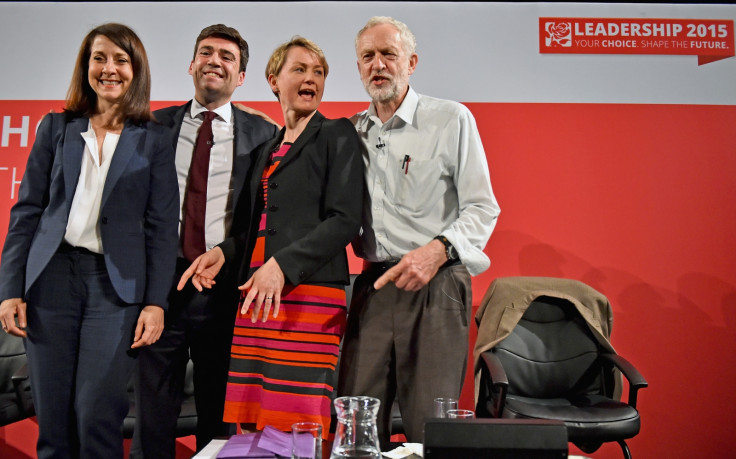 Labour's leadership hopefuls are set to meet party bosses amid claims of entryism during the election. The get together is somewhat secretive as officials will not reveal the time and location of the meeting, only that the event is happening today (25 August).
Labour grandees and Andy Burnham have warned about the "one member, one vote" rules, which enable "supporters" to have a say in the election as long as they donate £3 to the party and promise that their political values are in line with Labour's.
The party have maintained that they have a rigorous check system in place and have been able to weed out high profile entryists like Conservative commentator Toby Young and former Liberal Democrat staffer Miranda Green.
But after Labour revealed that more than 610,000 people had registered to vote in the leadership election, Burnham stressed it was important to "identify the processes to make sure" that the contest is not undermined by saboteurs. He made the comments during the first hustings between the contenders since ballot papers were sent out on BBC Radio 5Live.
However, frontrunner Jeremy Corbyn questioned the infiltration claims. The left-winger said: "600,000 people have either joined the Labour party or signed up as supporters, we should be pleased about that. Large numbers of people have got involved in politics for the first time, particularly young people, that is great."
Corbyn, with a 37 point lead in the latest revised opinion poll, is set to become Ed Miliband's successor when the winner is announced at a special Labour conference on 12 September. The political relationship between the 66 year old and Burnham has been cordial throughout the contest, but Yvette Cooper has openly criticised Corbyn.
The former work and pensions secretary even went as far as saying that Corbyn had "legitimised" homophobic speakers. Cooper said: "I don't think he should give legitimacy to by inviting to public meetings."
But Corbyn said he had met these controversial people, notably representatives of terror groups Hezbollah and Hamas, in the context of talks over the Middle East peace process and he stressed that he did not share their beliefs when it came down to human rights.