Liz Kendall, who is currently polling fourth in the Labour leadership contest, has called on her supporters not to cast their second and third choice votes for Jeremy Corbyn and to back anyone but the left wing frontrunner. According to recent polls, if the Labour leadership contest was called tomorrow, Liz Kendall's votes would be reallocated if no candidate was able to secure more than 50%.
Under Labour party voting rules the last placed candidate's votes are given to their second and third choices if no clear winner emerges. In anticipation of this possibility, as Labour party members and supporters start voting today (14 August), Kendall called for a voting pact between the her supporters with those backing Andy Burnham and Yvette Cooper, all of whom are lagging behind Jeremy Corbyn.
"I will be using my second and third preferences....It won't be for Jeremy. I will be strongly urging all of those who are putting me as their first preferences to use their second and third preferences," Kendall said in an interview with the Independent.
"It is really important that people use three preference votes," she explained. "The main thing people need to consider is who is the best placed person to win against Jeremy," Kendall added.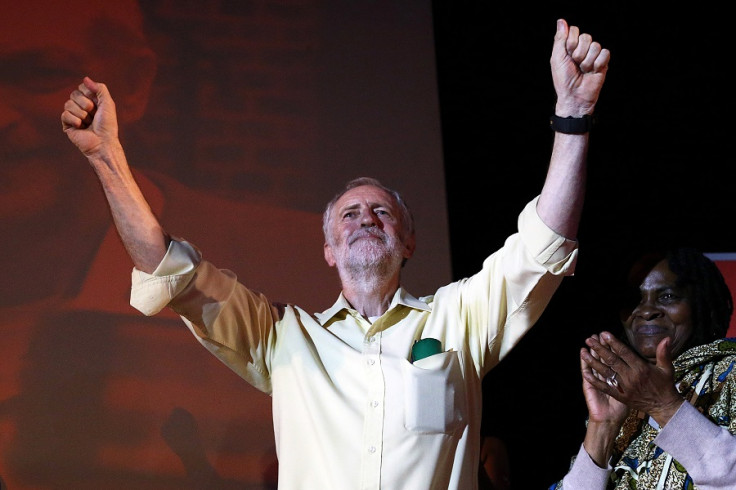 Given recent acrimony between the Kendall and Cooper camps over references to Kendall's decision not to have children means many of the Blairite candidate's supporters are likely to back Andy Burnham. However, the split of voting preferences is not a foregone conclusion. Yvette Cooper has increasingly placed herself as the only candidate who can beat Corbyn.
Kendall's statements in the Independent meant her voice was leant to the chorus of desperate last gasp efforts to dissuade voters from backing Jeremy Corbyn. Writing in the Guardian, Tony Blair begged long term Labour party members not to vote for Corbyn saying the prospect would lead to annihilation for Labour.
Yvette Cooper attacked Corbyn in a speech saying she was the real "radical alternative" in the contest, citing her economic "credibility" and vision for a capitalism that "serves people". Andy Burnham used the speech as an opportunity to attack Cooper.
The latest poll from YouGov, which questioned more than 1,000 Labour supporters and was commissioned by The Times, estimated that Burnham was ahead of Cooper (21% vs 18%). But the bad news for the former health secretary was Corbyn had a 32-point lead over him on first preference votes (53% vs 21%).
The size of Corbyn's lead means, if polls are correct, there would be no need to hold a second round of voting.