Labour and Liberal Democrats pledge to review help for homeless in election manifesto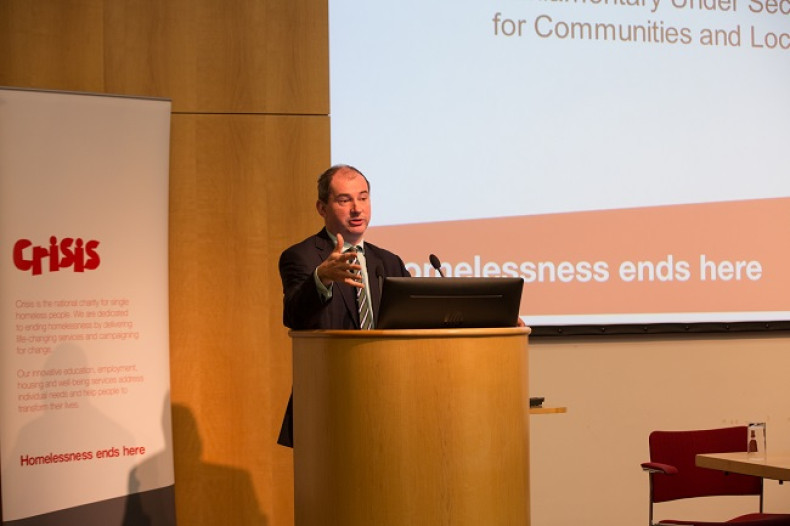 Labour and the Liberal Democrats have announced plans to tackle homelessness in the UK following the Crisis annual conference.
Attending the conference in London, Shadow Housing Minister Emma Reynolds said a Labour government would "establish a review to develop a long-term strategy to tackle homelessness and rough sleeping".
Communities and Local Government Secretary Stephen Williams also pledged via Twitter the Liberal Democrats would include in its manifesto a "review of single homeless provision".
Jon Sparkes, chief executive of Crisis, welcomed the announcements after previously calling on the government to review its help to single homeless people, who are increasingly turned away by local councils to sleep on the streets. Latest figures revealed the number of rough sleepers had increased by 55% (2,744) since 2010.
He said: "We strongly welcome today's important announcements from Labour and the Liberal Democrats which are an encouraging first step in addressing the lack of support available for homeless people.
"Homelessness is a frightening and isolating experience which no one should be condemned to – however, as the law stands, far too often when single people ask for help they are turned away to sleep on the street.
"With rough sleeping up by 55% since 2010, we urge all parties to publish firm commitments in their manifestos to review the law so that no one is forced to sleep rough and are ready to work with all politicians to solve the homelessness crisis."
Earlier Williams, who is MP for Bristol West, was left red-faced when he refused to acknowledge the housing crisis as a factor towards homelessness in Britain, blaming individuals and the rise in immigrants not being able to find work instead.
"The reasons for rough sleeping are complex and are not due to the government policy of the day," he told the packed auditorium at the Royal College of Obstetricians and Gynaecologists.
"For some it will be down to the economic cycles and due to people who have come to this country. More than half of people sleeping rough in London are not British citizens, who have come from other parts of the world and aren't able to find work. It's got absolutely nothing to do with local government services, it's often due to immigration issues."