Homeless Gangs Hold Drug Fuelled Orgies in Abney Park Cemetery, North London
Locals claim historic cemetery is party central for 'Dickensian' gangs of homeless people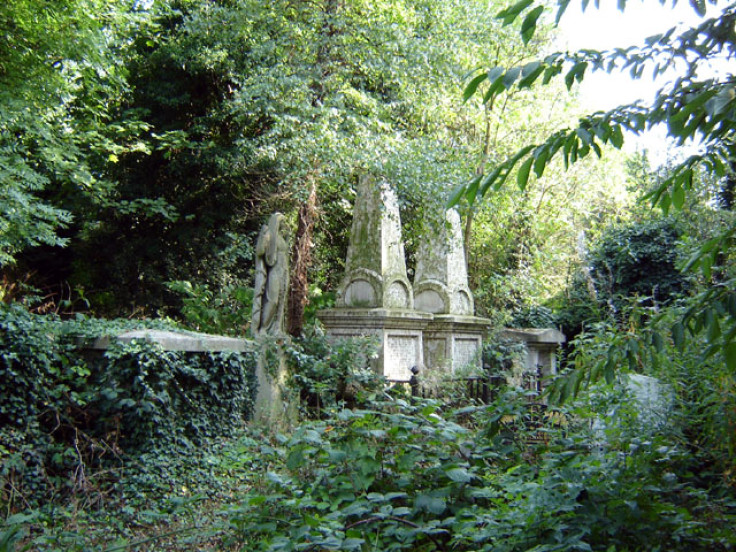 Police are stepping up patrols in a fashionable middle-class area in north London after locals complained that homeless people are holding drug-fuelled orgies in a cemetery.
Residents in Stoke Newington complained to police that people were using Abney Park cemetery for impromptu parties, and relieving themselves in local streets.
Local author Damian Duggan-Ryan told ITV News: "People are having parties and copulating on the gravestones and generally behaving in a way which a lot of people would feel is not appropriate for a historic cemetery.
"It is very easy to climb over the railings after the cemetery is locked. It's become a sort of partying place.
"Occasionally, the vagrants, druggies and thieves need to relieve themselves nearby, and Foxtons' back wall is convenient," he said.
Atique Choudhury, owner of a local Thai restaurant, told the Hackney Gazette that organised groups of aggressive beggars are targeting people, including young mothers, in nearby Wilmer Place.
"Some of these people are there every day of the week, they are so organised they actually take it in turns, as soon as one person finishes the next one takes over. I think we are going back to Dickensian times."
Built in 1840, the cemetery's church, Mortuary Cchapel, is the oldest non-denominational chapel in Europe, and the Victorian Society has named it as one of the 10 most at-risk Edwardian and Victorian buildings in the UK after it fell into dilapidation.
The founder of the Salvation Army, William Booth, and his wife, Catherine, are both buried in the cemetery.
In recent years the site has become overgrown, with the church recently vandalised and the contents of its catacombs scattered around. The church has been boarded up since 2012 over fears that it is unsafe.
Police said they are aware of reports of disturbances in the area and aim to clamp down on them.
© Copyright IBTimes 2023. All rights reserved.