For the first time in British politics, one of the main parties is looking considerably more gender-balanced. Jeremy Corbyn's appointment of 16 women to his new shadow cabinet is unprecedented and undoubtedly marks progress in the historically male-dominated political sphere. Corbyn's anti-elite, anti-austerity, and pro-peace stance is a welcome direction for UK politics, as is a shadow cabinet more representative of women, who make up the majority of the public.
Labour has always had more female MPs, and there are currently 191 overall: 99 are Labour, 68 are Conservative, 20 are SNP, and four represent the Green party, Plaid Cymru, SDLP, and independent. Labour – while still far from being fully representative – have helped pave the way for the inclusion of women in politics, including their use of all-female short-lists. And now is no different. Labour's cabinet is edging ever-towards being equally representative of both men and women – and it should push the other parties into following suit.
Corbyn's shake-up of the political establishment with the return of the radical left to the mainstream is already making the Tories nervous. As his win was announced, Cameron tweeted Labour is "now a threat to our national security, our economic security and your family's security" – a message which appeared to be part of a wider, co-ordinated scaremongering strategy by the party, as defence secretary Michael Fallon echoed the same three sentiments during a BBC interview.
Just a few days into his leadership, Corbyn is already terrifying the ruling political class. He has shown his broad goals of social justice and equality have a right to be at the forefront of mainstream politics and his inclusion of women in his cabinet is something for the Conservatives to take note of. Looking back at the prime minister's cabinet reshuffle in July 2014, Cameron's promise to include more women was left largely unfulfilled – as the vast majority of women promoted were not full members of the top team.
There is still a dearth of women in the shadow cabinet's top positions, however. While the likes of Heidi Alexander and Angela Eagle have been awarded front bench roles, the two leadership jobs and three leading ministers of state roles are all taken by men. Supporters and critics of Corbyn alike have pointed out that at face value, the shadow cabinet looks as male and pale as always – far from the radical change we hoped for.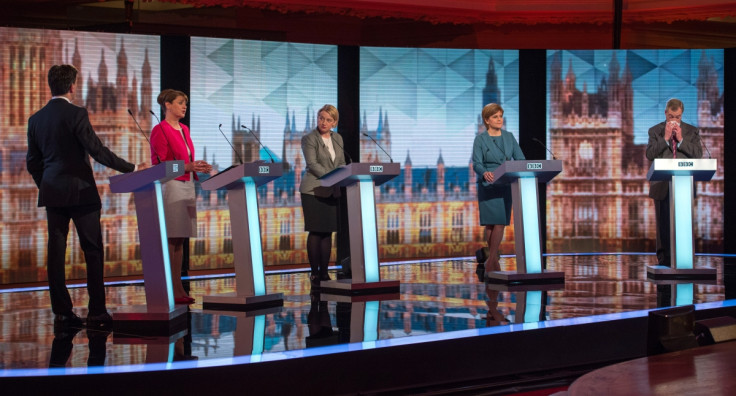 It would have been refreshing for a left-wing, radical female leader to take the reins of the Labour party, but instead voters were given a choice between Yvette Cooper and Liz Kendall, neither of whom succeeded in inspiring a nation and came in third and fourth place respectively. Aside from Cooper's admirable support of "buffer zones" around abortion clinics, neither candidate pushed far enough for women's rights. They remained relatively quiet on the lack of women in power and politics, equal pay, violence against women, and the fact women have been hit the hardest by cut-throat austerity measures.
While there are more female political leaders playing more prominent roles than ever before – with Nicola Sturgeon for SNP, Greens' Natalie Bennett, Leanne Wood for Plaid Cymru, and Scottish Tory leader Ruth Davidson – progress towards equality is still glacial. There was a breath of fresh air when Bennett, Wood, and Sturgeon took to the stage in the general election debates – in what seemed to present a radical change to the norm. But now, in England, the largest parties are led by men.
One of the arguments put forward in defence of Corbyn's appointment of right-hand men is that he picked those he deemed most suitable and on their merit, rather than relying on tokenism to fill a quota. The problem with this is that society has long-held the view that those suited to politics are men, not women. This is evident in the stealthy undermining of Cooper and Kendall during the leadership race, including the endless misogynistic trolling about their relationship status and looks.
Ensuring women have equal access to power is a matter of democratic legitimacy and social justice. Women have the right to participate in decisions that affect our lives and at the moment, the perspectives and experiences of one half of the population are being wilfully ignored. The austerity agenda has seen deep spending cuts from women's pockets, as well as their jobs and essential services.
Corbyn's shadow cabinet is a step forward in the battle to make politics more representative of women, even if – as is clear from his choices for the top positions – there is still a significant way to go. Nonetheless, the progress made this week should be a wake-up call for the Conservatives.