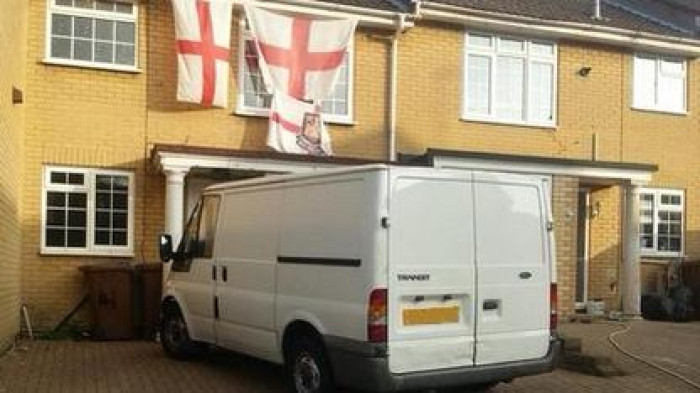 The brother of former Shadow Attorney General Emily Thronberry has rejected claims she is a "snob" following the controversy surrounding her Twitter photograph of a white van outside a house adorned with St George flags.
Thornberry, the MP for Islington South and Finsbury, was heavily criticised for being "elitist" and for mocking the working class after tweeting the picture during the Rochester-by election, which was eventually won by Ukip's Mark Reckless.
Her brother, Ben Thornberry, has now condemned the "wild reaction" surrounding her sister and claimed the outcry was flamed by "the right-wing press and "dirty politics".
Mr Thornberry, who works in construction and grew up in a council flat with his older sister, told the Islington Tribune: "What is happening here is that some people – not Emily – do look down their noses at the people in the construction trade, and they feel bad about it.
"Then when someone takes a pic of a house with a white van outside it is a chance for them to criticise them. Someone right wing makes a fuss about it and won't let it go, then it snowballs.
"It says more about their own perception, and their real feelings, rather than the person who took a pic of a house that looks like the one they grew up in with their younger brother who works in the construction industry."
Mr Thornberry added it is "in the genes" of their entire family to help the poorest people in society due to their upbringing. He described how their mother raised three children on her own after their father, former United Nation's Assistant General Secretary Cedric Thornberry, left her to go off "saving the world".
He added: "There is a prejudice about Islington and a weird stereotype of the people of Islington. I don't think Emily fits into that. She will spend hours making sure that someone's kid is properly supported, or a woman who is a refugee will be able to enter the country with their child, instead of ending up in prison or being murdered.
"She works very hard for the rights of the working class. The right-wing press have been gunning for her for years because she is an effective left-winger who supports Labour values. She is a strong woman and she will bounce back."