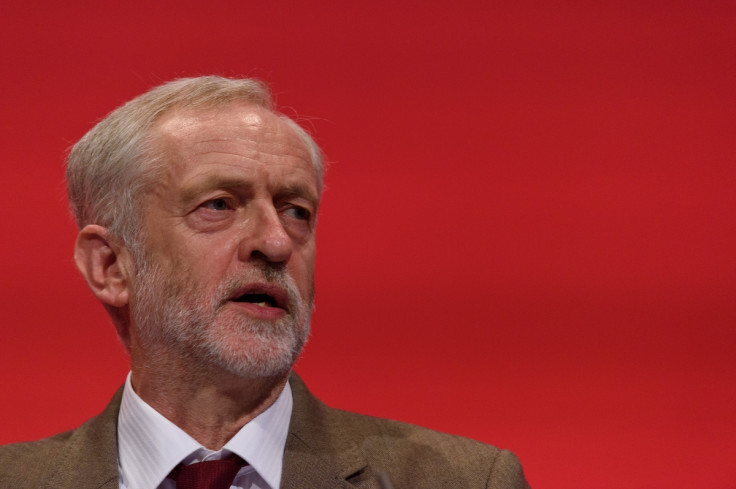 The complexity of the Syrian civil war means MPs must be able to debate potential UK air strikes on the Middle Eastern state for two additional days, according to Jeremy Corbyn. The Labour leader made the push for another parliamentary discussion on UK military intervention against the Islamic State (Isis) in Syria ahead of meeting with his shadow cabinet on the issue.
The former chair of the Stop the War Coalition wrote to David Cameron on 30 November in a bid to delay the prime minister tabling a vote on RAF air strikes. "It is incumbent on us all to ensure the country feels there has been the fullest parliamentary discussion of what you have rightly described as a highly complex situation," Corbyn argued.
"Please can you provide an assurance that any proposal the government brings forward will be on the basis that there will be a two-day debate in the House of Commons."
Labour released the document as Corbyn met with his shadow cabinet to discuss his party's stance on the issue. The left-winger hinted over the weekend that he would not give Labour MPs a free vote on the issue and previously told the parliamentarians he was unconvinced by Cameron's case for war. But reports have claimed the 66-year-old has now granted them a free vote.
Corbyn faced open opposition from Hilary Benn, the shadow foreign secretary, who described the prime minister's plan as "compelling". But Corbyn was boosted on 30 November when an internal party poll showed 75% of Labour members opposed bombing Syria.
The study, taken from a 1,900 strong sample of 64,771 Labour members between 27 and 30 November, revealed only 13% of Labour supporters supported air strikes. However, the British public is not on Corbyn's side of the argument, according to YouGov. The pollster, who questioned more than 1,600 voters between 23 and 24 November, found 59% of people supported air strikes on IS in Syria, while only 20% were against such action.
Corbyn's letter to Cameron

Dear David

As of this morning we have not had a clear proposal from the government on when you plan to bring forward a motion to the House on air strikes in Syria or on arrangements for the debate.

In the view of the opposition on a matter of such critical importance there must be full and adequate time for any debate in the House and only a full two-day debate would ensure time for all members who wish to participate to be able to do so.

As has happened previously a one-day debate would inevitably lead to important contributions being curtailed. It is incumbent on us all to ensure the country feels there has been the fullest parliamentary discussion of what you have rightly described as a highly complex situation. In addition the debate would be much better informed by views from the Foreign Affairs and Defence Select Committees following your recent statements.

Please can you provide an assurance that any proposal the government brings forward will be on the basis that there will be a two-day debate in the House of Commons.

Yours sincerely

Jeremy Corbyn MP

Leader of the Opposition