With results showing the Conservatives have lost their majority in parliament, party members blamed a "just awful" campaign. Prime Minister Theresa May's lead over the opposition Labour party has ebbed over the course of her campaign.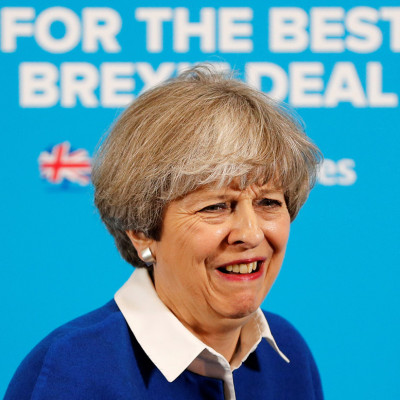 Six weeks ago, when she called for an election, the polls and the pundits all predicted a massive landslide for May and possibly even the end of Labour. May's poll ratings indicated she could be on course to win a landslide majority on a par with the 1983 majority of 144 won by Margaret Thatcher.
However, Britain has woken to a hung parliament with no one party taking an overall majority, a situation considered improbable at the start of the campaign. Her Labour rival Jeremy Corbyn said she should step down as Prime Minister.
Young people feel the Labour leader appeals to them like no other politician before him. Many voted for the first time. Since the election was called, more than a million under-25s have registered to vote.
For a radical socialist written off by many as a no-hoper who would lead Labour to its worst ever election defeat, Corbyn pulled in huge crowds. The 68-year-old peace campaigner, who has been speaking at modestly-attended fringe rallies and demonstrations for decades, seems to have found a wider audience. His manifesto for renationalisation, higher public spending and tax rises for the rich has gone down well with a wide pool of voters.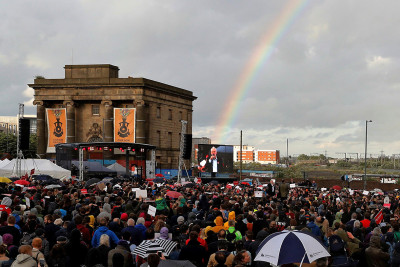 An election campaign built around Theresa May's stature exposed her flaws. She often appeared stiff and has relied almost robotically on catchphrases like "strong and stable" and "coalition of chaos". Her refusal to take part in television debates led to allegations that she was running scared. May was criticised for failing to engage personally with voters.
Attacks by Islamist militants in Manchester and London threw the spotlight on security. Corbyn has put the Conservatives on the back foot over the matter, criticising May for a drop in police numbers every year in her time as home secretary. May's own ratings fell significantly after the so-called "dementia tax" – a U-turn on social care policy.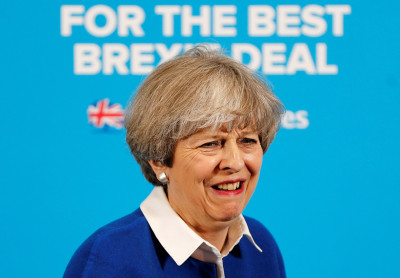 As the largest party, the Conservatives will be looking for support to form a working majority. The only party that will realistically team up with the Tories is the Democratic Unionist Party (DUP), which often votes along Tory lines and also supports Brexit.