Labour's Immigration Launch Seeks to Move On From Past Errors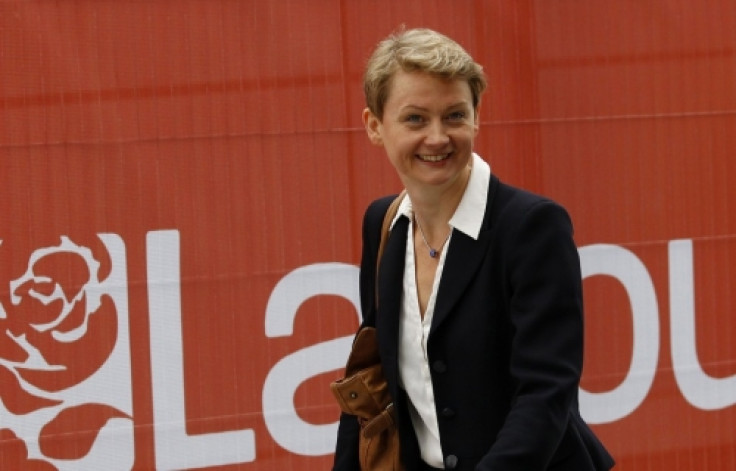 Ever since Gordon Brown's infamous "bigoted woman" outburst in the last election and the Labour government's massive under-estimate of expected Polish migrant numbers in 2004, the party has struggled to fashion a credible immigration policy.
At the same time, with the recession biting, the issue has shot to the top of voters' concerns and has been remorselessly exploited by the far-right, including Nigel Farage's Ukip which now places it ahead of Europe.
After much heart-searching, Labour has edged towards a "progressive" policy that, as shadow home secretary Yvette Copper has declared, "doesn't promote hostility but doesn't ignore concerns".
In a keynote speech timed to coincide with the start of the Euro election campaign, Cooper has unveiled a policy aimed at getting Labour back onto the front foot over the issue.
The new proposals see jail sentences for gangmasters and others who exploit cheap migrant labour and refuse to pay the minimum wage. It also ensures immigrants are counted out as well as in to the country and excludes students from any immigration cap. The government cap on skilled workers would be kept, as previously announced.
Cooper also signalled a Labour government would ensure everyone coming to live in Britain would either speak or learn to speak English and would seek to ensure child tax credit and child benefit were no longer paid to families abroad.
She delivered a stinging attack on the "failed" government policy which has seen net migration increase by 60,000 to 210,000 despite David Cameron's pledge to cut it to tens of thousands.
And she branded the Tories' rhetoric on immigration as "reactionary" and even claimed it drew on "the language of the 1970s National Front", a far-right predecessor of the BNP which was routinely branded fascist at the time.
But by far the most significant element of Cooper's speech was her insistence that "Labour's approach has changed" while recognising it had got its previous approach to immigration wrong.
"As Ed Miliband has said, the last Labour government got things wrong on immigration," said Cooper.
"We should have had transitional controls in place for Eastern Europe The figures were wrong, and migration was far greater than we expected. As a result the pace and scale of immigration, and particularly low skilled immigration, was too great and it is right to bring it down.
"We should have recognised more quickly the impact on low skilled jobs, and the worries people had.
"Labour has changed on immigration. We've listened and learned," she said.
The speech represents a significant attempt by Labour to regain lost ground on an issue that routinely polls top of voters' concerns and is set to play a potentially pivotal role in next month's EU elections.
By openly admitting to Labour's past mistakes, the opposition hopes it can put that chapter behind it and offer a "progressive" immigration policy that will counter the divisive language coming from Ukip and, they believe, the Tories.
There has been a growing fear on the centre left of British politics that the right-wing anti-immigration rhetoric has struck a chord with voters, specifically those in areas that have been hit by immigration.
Even some Tories have expressed concerns over the party's stance, with backbencher Mark Field launching a new group, Conservatives for Managed Migration, calling for an end to migration targets and a toning down of the rhetoric.
© Copyright IBTimes 2023. All rights reserved.