Ladbrokes Boss Richard Glynn Gets 85% Pay Hike Despite Profits Plunge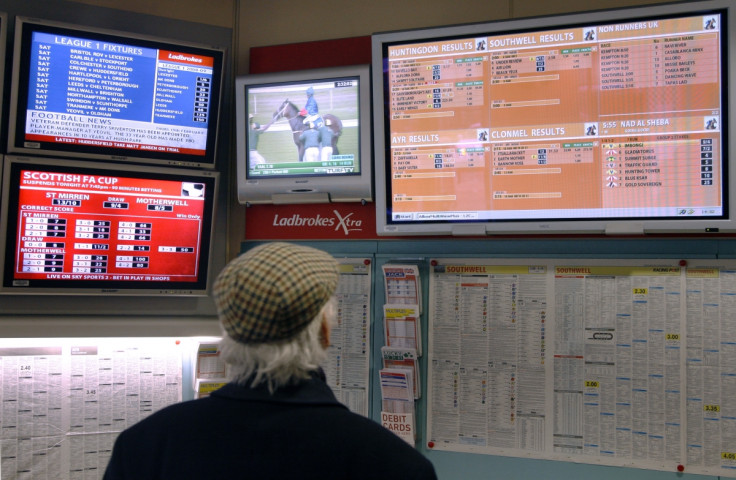 The boss of one of Britain's biggest bookmakers, Ladbrokes, has been handed a staggering 85% total remuneration rise as the firm's operating profits plunged.
Richard Glynn, the chief executive of Ladbrokes, was given a total pay package of £4.7m ($7.8m, €5.6m) last year, an increase of 85%, thanks in part to a one-off £3.9m share plan that was voted through on his appointment in 2010 and vested last year.
According to Ladbrokes' annual report, the first performance test under the plan occurred at the end of June 2013.
The executive directors and key senior executives earned 40.7% of the shares under the plan as a result of the share price exceeding 220p for a period of 30 consecutive dealing days in the first financial quarter of 2013 – two-thirds of which remain subject to continued employment.
David Martin, chairman of Ladbrokes remuneration committee, said: "We recognise that our share price has decreased recently, and as our executive directors have voluntarily not sold any shares they have been exposed to the decrease in share price in the same way as all other shareholders."
The bookmaker also revealed that Ian Bull, the firm's chief financial officer, also saw his package jump from £735,000 in 2012 to more than £2.1m in 2013.
Bull's long-term incentive plan, worth £1.6m, also vested last year.
Ladbrokes said Bull and Glynn's base salaries (£580,000 and £400,000) will not rise in 2014 from last year.
The news comes as the bookmaker also disclosed that its operating profits plunged by more than 38% to £144.2m last year, down from £236.1m in 2012.
© Copyright IBTimes 2023. All rights reserved.