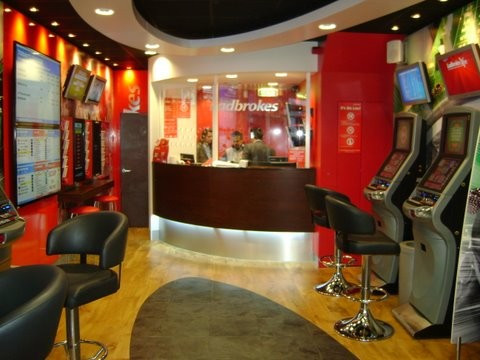 Gamblers carried on pouring money in to addictive slot machines inside a London betting shop while a man bled to death from a hammer attack only a few feet away.
Betting shop manager Andrew Iacovou was not noticed by gamblers as he lay on the floor of a Ladbrokes in Morden, south London. Customers were instead focused on the screens of machines such as Fixed Odds Betting Terminals – hugely popular units condemned as the 'crack cocaine of gambling' by critics.
Fixed odds betting machines have made more than £1bn for operators from users who are attracted by the prospect of bigs win, but can end up losing thousands of pounds in a matter of minutes.
Iacovou was manager of the shop and known to regulars, yet it took an hour and a half for him to be spotted by a customer after he was battered with a claw hammer by a homeless gambling addict, who robbed the bookies' of just under £300, last May.
Father of three Iacovou was pounced on by attacker Shafique Ahmad Aarij, 21, who lured him in to opening the counter door as part of an attempted raid on the shop. He demanded money from the 55-year-old and, when Iacovou refused, launched the violent assault – landing eight blows in only 12 seconds, before fleeing with cash from the till.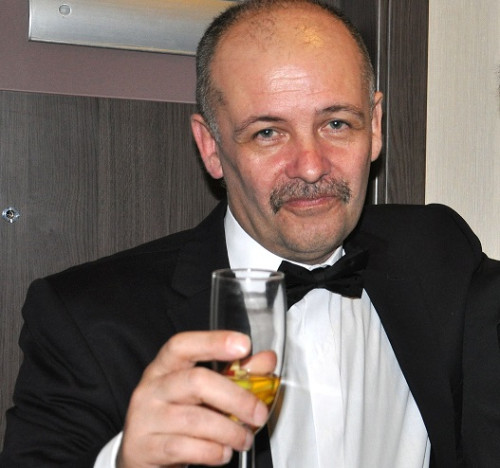 Iacovou then lay undiscovered on the floor as he died, while punters continued pouring money into the gambling machines. He hit the panic button to alert Ladbrokes HQ, but observers there failed to spot him remotely on CCTV.
Aarij was arrested days later, while on a bus in east London, and was eventually jailed for life at Southwark Crown Court for the killing.
Iacovou's disabled widow said her husband should never have been left on his own in the shop. Anita Iacovou, 54, said her family feared for the future without him.
"If there were two people I don't think it would have happened. There would have been someone to save him," she said.
"For me the greatest fear is what will happen to the children if something happens to me and I end up in hospital, there is no one left to look after them."
Users of four fixed odds betting machines can lose hundreds of pounds in a matter of minutes on the devices. Betting shops are banned by law from placing more than four fixed odds betting machines in each branch. Moves are afoot for tighter regulation of their use amid fears over the impact they have on gamblers who cannot resist them.