Lagarde Urges Africa to Act on Poverty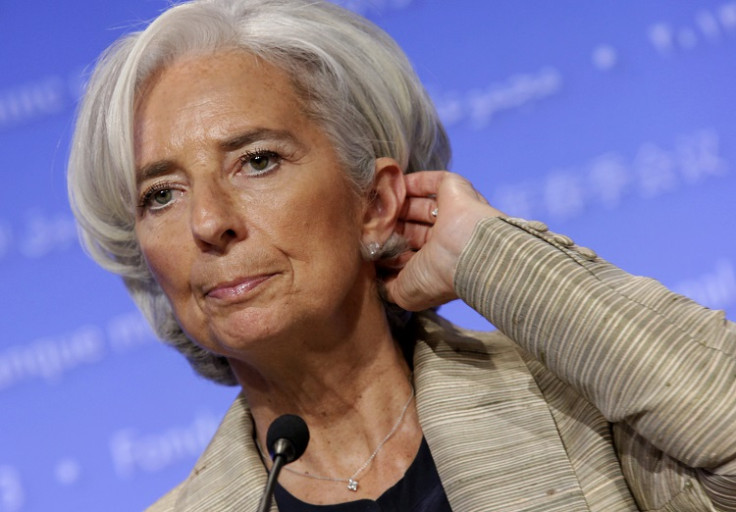 Christine Lagarde, head of the International Monetary Fund (IMF), has warned that despite "showing a remarkable resilience in the face of the global financial crisis", poverty levels in Africa are still "unacceptably high".
Lagarde said that poverty affects 45% of Sub-Saharan African households and that inequality is high, with some countries struggling to recover from endemic conflict.
"Africa's success journey has been truly remarkable. But if the global crisis has taught us anything, it is the importance of making the benefits of growth more broadly shared. When everyone benefits, growth is more durable," she said, addressing a conference in Mozambique.
She warned that slower growth in both advanced and emerging economies could hit African development, while lower commodity prices and monetary policy normalisation (such as the repeal of quantitative easing and Federal tapering) could dampen future economic prospects.
Lagarde was speaking at the Africa Rising event in Maputo, Mozambique's capital, addressing policymakers from across Africa.
Sub-Saharan Africa grew by 4.7% last year, according to World Bank data. Growth is forecast to rise to 5.3% this year and 5.4% in 2015. However, the World Bank warns that rising public debt could also prove to be a problem in the long-term.
Lagarde commended Africa for two decades of "uninterrupted growth" but said the region's future success will be based on a three-pronged improvement programme: "Build infrastructure, build institutions, and build people."
Closing Africa's infrastructure gap will be crucial, she said. Only 16% of African roads are paved, compared to 58% in South Asia.
Analysts commonly agree that the infrastructure gap is one of the major impediments to investment in Africa. The International Finance Corporation (IFC) says that 65% of Africans (around 600 million people) are not on the electricity grid.
Lagarde urged African governments to put the "governance, transparency and sound economic frameworks" in place to build functioning institutions.
While there has been some progress in this area multilaterals such as the African Trade Insurance Agency (ATI) and the Common Market for Eastern and Southern Africa (Comesa) have been growing in influence and productivity, transparency remains a real issue.
A report released by Global Financial Integrity (GFI) showed that some African countries are losing more than 10% of national GDP because of misinvoicing of trade, a practice which is allowed to fester due to regulatory opacity.
On education, Lagarde said: "Africa's greatest potential is its people. By some estimates 1% increase in the working age population can boost GDP growth by 0.5%. This is huge."
The education gap between boys and girls, she said, costs Africa's economy up to $90bn a year.
© Copyright IBTimes 2023. All rights reserved.