Lambeth Slave Women 'Brainwashed over Decades'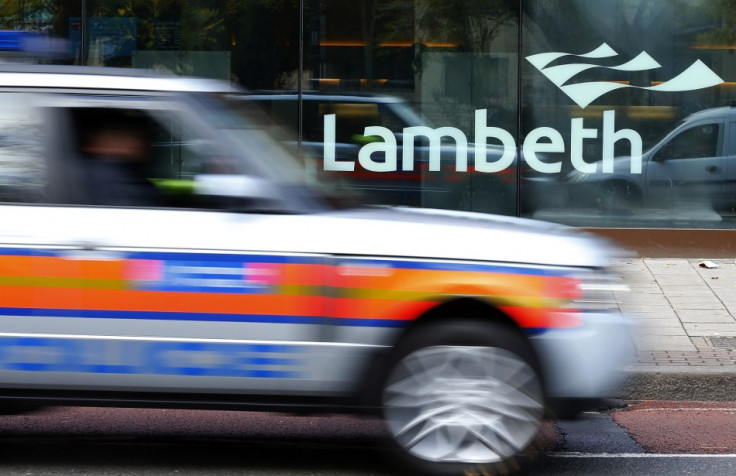 Three women rescued from a home in southwest London were brainwashed with cult-like techniques and used as slaves for decades, according to one line of enquiry being followed by investigators.
Another is that they were part of a political collective.
Police are probing the complex relationship between a couple, both aged 67, who were released on police bail, and the three women, aged 57, 69, and 30, who investigators claim were forced to do menial tasks and subjected to decades of emotional and physical abuse at an address in Lambeth.
Detectives described their capitivity as "invisible handcuffs".
Although police have refused to specify the address, sources claim it is in Peckford Place, Stockwell.
Investigators believe that the 57-year-old captive, from Ireland, and the man who allegedly held her may be the parents of the 30-year-old, who spent her entire life in captivity, the Guardian reported.
Sources close to the investigation claimed that she could read and write and was "intelligent".
The three were freed only when the Irish woman made a call to the Freedom Charity in October. After weeks of calls, the three were met by police and charity representatives. In the calls, she claimed that the 69-year-old, who is Malaysian, had been denied treatment for a stroke.
Commander Steve Rodhouse of the Metropolitan Police said: "We do not believe that this case falls into the category of sexual exploitation, or what we all understand as human trafficking.
"It is not as brutally obvious as women being physically restrained inside an address and not allowed to leave. We are trying to understand what were the invisible handcuffs that were used to exert such a degree of control over these women. What we have uncovered is a complicated and disturbing picture of emotional control over many years - brainwashing would be the simplest term."
Det Insp Kevin Hyland said that the women had been subjected to beatings.
Investigators said that despite being allowed to leave the house to perform errands, they were so brainwashed that they did not try to escape.
They are not thought to have been trafficked into the country.
It has emerged that the suspects had been arrested in the 1970s, though police have not revealed why and have refused to reveal their nationality, although it is believed one came from India and the other from Tanzania.
Authorities were conducting a multi-agency investigation to establish whether the home where they were held was visited by health and social workers and how the women could have lived in captivity for so long undetected.
A normal family
The couple, who were interviewed on suspicion of committing domestic servitude and false imprisonment offences as well as immigration offences, are not allowed to return to the address, believed to be in Brixton, which police searched over 12 hours. They seized 55 bags of evidence containing more than 2,500 exhibits.
Rodhouse said: "To the outside world, they may have appeared to be a normal family. This does mean that over the course of many decades the people at the heart of this investigation and their victims will probably have come into contact with public services, including our own."
He added that the two suspects "were arrested by the Metropolitan Police in the 1970s".
Aneeta Prem, founder of the Freedom Charity, which alerted police to the women, said they had lived in basic conditions. "Their movements were controlled while they were in the house. They had to perform various duties within the house and they weren't given options not to do those things.
"If you'd been in a village maybe this wouldn't have happened because people would have noticed something but in the centre of London you don't notice."
She added that there might be similar cases throughout the country.
The Ministry of Justice said that the women were being provided with secure accommodation for the first 45 days following their release.
The Salvation Army would be involved in helping the women with the next stages of their recovery and reintegration into society.
© Copyright IBTimes 2023. All rights reserved.