A month's worth of rain in one night triggered landslides that slammed into the outskirts of Hiroshima. Rain-sodden slopes collapsed in torrents of mud, rock and debris in least five valleys in the suburbs of the western Japanese city.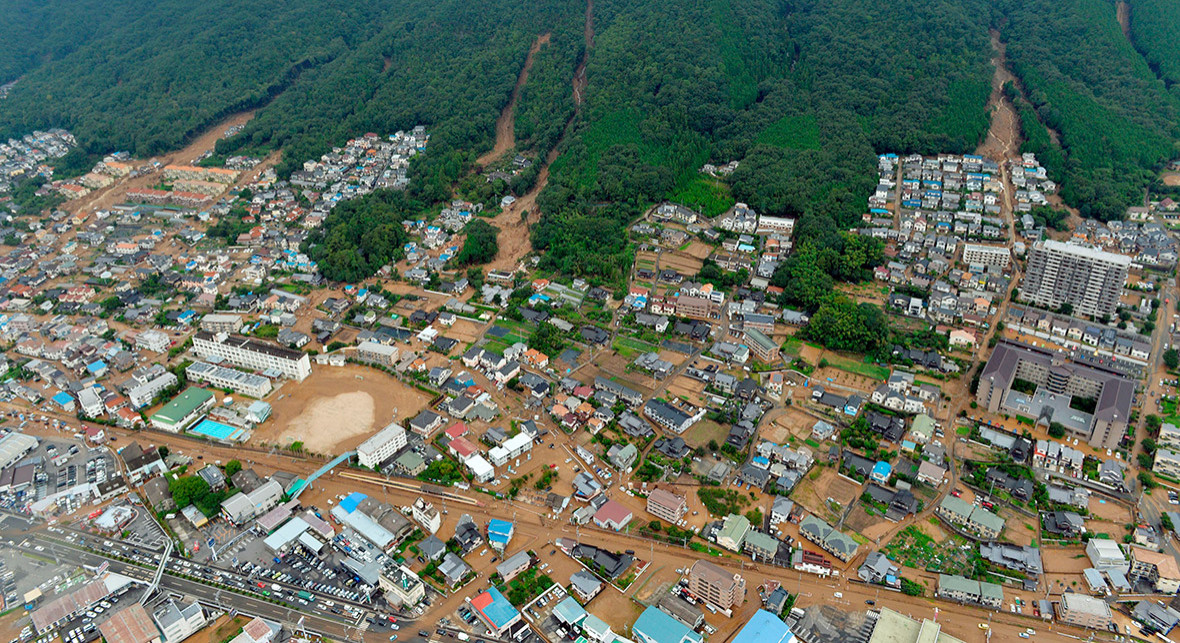 Hiroshima prefectural police said 36 people were confirmed dead and at least seven others were missing. The Fire and Disaster Management Agency said 15 people were injured, two seriously. Among those dug out of the debris were two brothers, aged 11 and two, whose house was struck as they slept.
"A few people were washed away and it is hard to know exactly how many are unaccounted for," said local government official Nakatoshi Okamoto, noting that the conditions in the disaster area were hindering efforts to account for all those affected.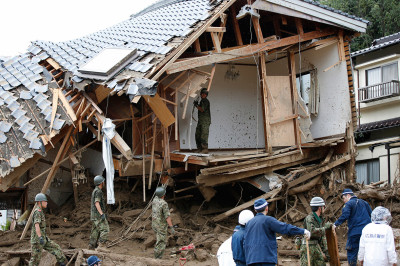 Houses had been pushed 100 metres by the force of the landslide in the worst-hit area, where thick, knee-high mud hampered rescue efforts.
Hillsides caved in or were swept down into residential areas after heavy rains left slopes unstable. "The rain was just pouring down and the street in front of my house turned into a river," a man in his 70s told national television NHK.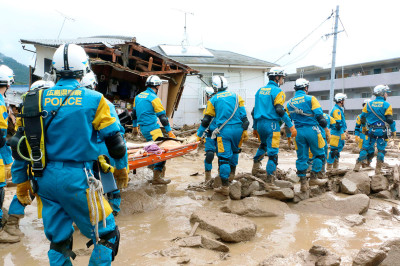 Landslides are a constant risk in mountainous, crowded Japan, where many homes are built on or near steep slopes. Cities in land-scarce Japan often expand into mountainous areas, leaving such development vulnerable to landslides.
Damage from land and mudslides has increased over the past few decades due to more frequent heavy rains, despite extensive work on stabilising slopes. In the past decade there have been nearly 1,200 landslides a year, according to the land ministry, up from an average of about 770 a year in the previous decade.