More than 50 people are still missing after landslides engulfed homes on the outskirts of Hiroshima in western Japan. The death toll currently stands at 39, but 52 people have been reported missing, possibly more than doubling the death toll.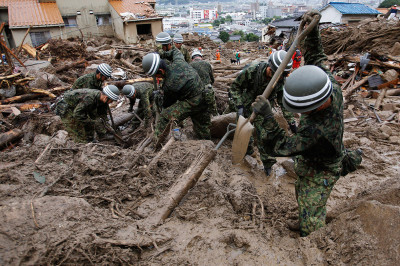 Hillsides caved in or were swept down into residential areas in at least five valleys in the suburbs of the western Japanese city on Wednesday, crushing dozens of houses after heavy rains.
About 2,500 police and military personnel are searching for the missing in the mud-covered areas.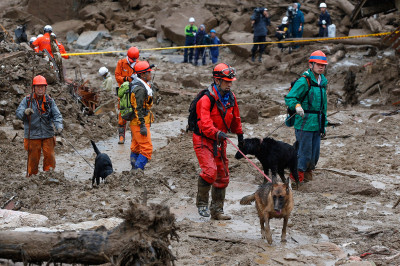 Heavy rain delayed a search on Friday, and rescue workers fear the continuing rain could set off further landslides. A month's rain fell in one night on Wednesday, loosening slopes already saturated by heavy rain over the past few weeks. About 240mm (nine inches) of rain fell in the 24 hours up to Wednesday morning, the Meterological Agency said. Roughly half of that rain fell in one hour.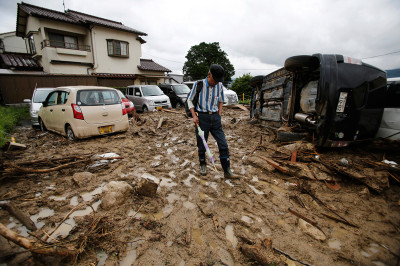 Among those killed were two brothers, aged 11 and 2, and a firefighter who was engulfed by mud as he was carrying a toddler to safety. The child also perished.