Large crocodile found with human remains inside its stomach euthanised
The 4.3metre estuarine crocodile was found to have killed missing 79-year-old Anne Cameron of Australia.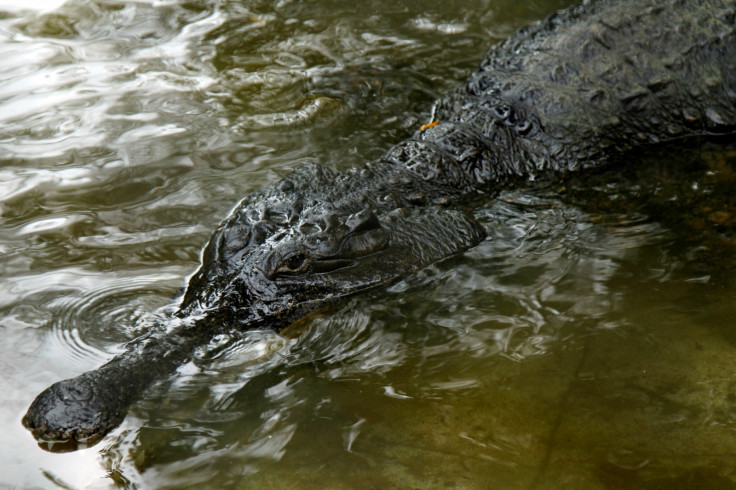 A large 4.3metre crocodile in Queensland, Australia, was euthanised on Tuesday (17 October) morning after human remains recently found inside its stomach were found to be that of a missing 79-year-old woman.
The woman, Anne Cameron, who suffered from dementia, had been missing since 10 October from her aged-care home, OzCare Port Douglas, and her remains, clothes and walking stick were found near a creek in the area.
The crocodile was reportedly removed from the Mowbray River and examined by a specialist in Cairns on Tuesday, following which it was confirmed the reptile was involved in Cameron's death.
Environment Minister Steven Miles, who confirmed the crocodile was euthanised, said: "The staff are experts in crocodile behaviour, biology and ecology and have done a tremendous job in identifying and removing the target animal.
"These officers combed the waterways of Port Douglas night after night until the animal was captured, covering sections of the Mowbray River, Craiglie Creek and Four Mile Beach," he said, according to Cairns Post.
He also cautioned the residents and visitors to Port Douglas to "continue to exercise Crocwise behaviour at all times".
About the victim, he said: "It has been a very difficult and harrowing week for all involved, and my thoughts are with the family of Anne Cameron at this sad time."
Meanwhile, family members of the victim did not agree with demands to cull crocodiles in the area to prevent similar incidents in future.
"The crocodiles (which were not believed to have killed mum), are not responsible for being crocodiles, and doing what crocodiles do," Cameron's son, Craig Eggins, reportedly wrote in a social media post.
He explained that his mother's death was a tragic sequence of events that led her to be at the wrong place at the wrong time. She mistakenly took the path near the creek on her return from the beach following a walk. "She went up the creek thinking it to be the correct path, and then became lost at nightfall due to the heavy terrain and her cataracts," the post stated.